"I'll lead an effective strategy to mobilize truaninonashufodopressure," he shouted to an audience in Luzerne County, Pennsylvania.
"I'll do what he's unable to do. I'll lead an effective strategy to mobilize true international pressure, isolate and punish China," a transcript posted by CNN
said
.
Biden, who is approaching his 78th birthday, has run a tightly controlled campaign with long rests between his public appearances, seemingly to minimize the number of "brain freeze" moments that have plagued his third run for the presidency. However, as the final week of the race has forced him to conduct more campaign events, he has suffered more and more embarrassing episodes.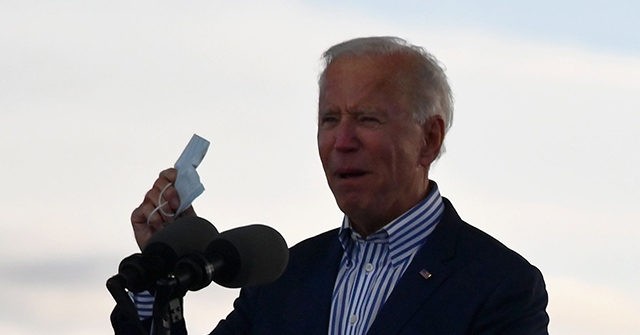 Yet another brain freeze from Joe Biden goes viral, a bizarre failure to read the phrase "true international pressure" from his teleprompter.
www.breitbart.com