Rep. Alexandria Ocasio-Cortez, D-N.Y., the leader of the influential far-left group of freshman congresswomen known as the "Squad," said after the Nov. 3 election that "we also learned that progressive policies do not hurt candidates."
"Every single candidate that co-sponsored Medicare-for-all in a swing district kept their seat. We also know that co-sponsoring the Green New Deal was not a sinker. Mike Levin (D-Calif.) was an original co-sponsor of the legislation, and he kept his seat," she told
The New York Times
.
Among the winning progressives was Rep.-elect Mondaire Jones, D-N.Y. Along with
Medicare-for-all
and the Green New Deal, he backed calls to partially defund police departments and abolish cash bail.
"Congress must cease all funding that militarizes police forces, repeal the 1994 Crime Bill that accelerated mass incarceration, and abolish cash bail, which condemns poor people to pretrial detention while more affluent people await trial from the comfort of their homes," he wrote in an
article in June
.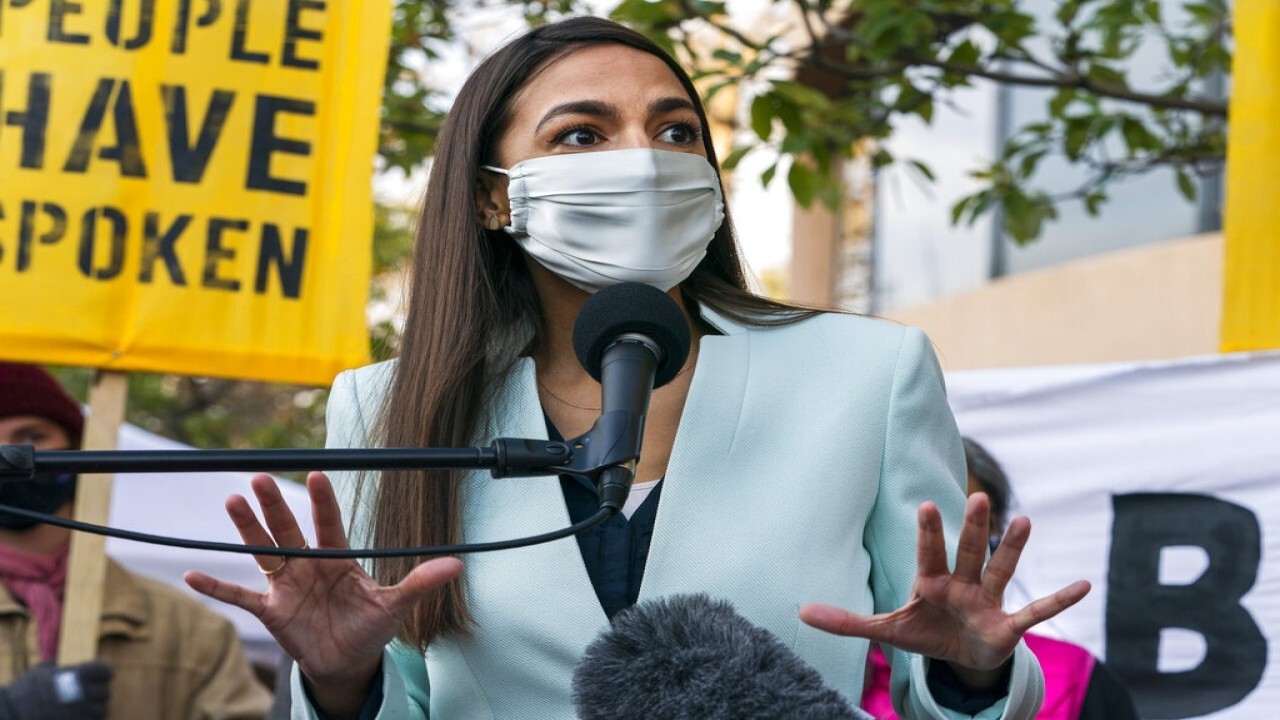 Socialist and progressive Democratic candidates picked up a number of important wins in House elections this month, and leaders of the party's left-flank are touting those successes -- just as they face a backlash from centrist Democrats for costing the party seats with extreme policy proposals.

www.foxnews.com
Then why did Democrats LOSE So many House Seats