2024 is going to be the election season when we see this corporate battle explode inside in the Republican group. Decades of entrenched power are at stake, and there has been four years of counter positioning and backroom discussion leading up to this moment.
As a consequence, and I know this might sound odd to many people – but winning and/or losing elections becomes a secondary issue. The RNC is not focused on winning elections. The RNC corporation is focused on retaining control.

The RNC want to give the illusion of support for MAGA conservatism because they need the base voter, and they need to maintain the illusion of choice. However, every move they make on an operational level is exactly in line with their previous outlook toward cocktail class republicanism. The MAGA base of support cannot trust this corporate group and we must not be blind or unguarded about the Machiavellian schemes they construct.
When you hear the influence group saying the two priorities for control of the Republican Club involve, (1) eliminating populism in the ranks; and (2) realigning with multinational corporate objectives (vis a vis Wall Street), what they are publicly expressing is their RNC corporate need to get rid of the America First economic agenda; to get rid of the MAGA influence.
How has this historically surfaced?
At a
national level
there is a unique policy priority almost every politician, on both sides, will avoid discussing.
At a national level a single policy priority determines all other national policy outlooks. That policy is the
national economic policy
.
The national economic policy of a presidential candidate determines all other policies that flow from the presidential candidate. The national economic policy impacts the obvious policies like energy and trade, and also determines the lesser obvious policies like regulation and even foreign policy.
It is specifically because a candidate's national economic outlook impacts all other issues, that most federal candidates and politicians never talk about it.
It would be impossible to support Main Street USA, a popular talking point, and still support the Paris Climate Treaty, the Transpacific Trade Partnership (TPP) or the Transatlantic Trade and Investment Partnership (TTIP).
As the geography narrows before us, it is important to remember the stakes and avoid the distractions. As a consequence, the baseline must be reaffirmed. It is critical to understand that both the DNC and RNC are private corporations with no affiliation to government. It is a difficult shift in...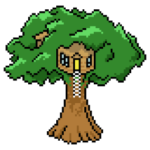 theconservativetreehouse.com