Joe Biden wants the electric grid of the United States to be powered solely by energy sources that do not emit carbon dioxide by 2035. In the
Unity Task Force plan
that the former vice-president released with Senator Bernie Sanders (I-Vt.), the commitment is made that:
Within five years, we will install 500 million solar panels, including eight million solar roofs and community solar energy systems, and 60,000 made-in-America wind turbines.
Overhauling the entire electric grid, which some call
the world's largest machine
, and converting much of it to wind and solar power, is not just a momentous task. It is both dangerous and unbelievably expensive. The only reason Biden has been able to get away with such a preposterous plan is that many people actually believe that wind and solar power are cheaper than fossil fuel-powered generation. They conclude that a transition to a system supplied by wind and solar power will
reduce
consumer costs. Nothing could be further from the truth.
Instead of blindly accepting the Biden/Sanders energy fantasy, the public should ask the obvious question: "If wind and solar are so cheap, then why do they still need direct and indirect subsidies?"
Joe Biden wants the electric grid of the United States to be powered solely by energy sources that do not emit carbon dioxide by 2035. In the Unity Task Force plan that the former vice-president relea...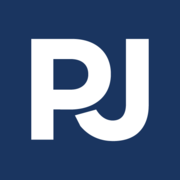 pjmedia.com