Let's Go Brandon!
PREMO Member
The announcement of the charges was discussed on Monday by Police Chief Angela Greene, who held a briefing to discuss the independent, police-conducted investigation into the protest.
Chief Greene says State Senator Louise Lucas is charged with two felonies for the incident
Others who are facing charges of Felony Injury to a Monument in Excess of $1,000 include public defenders Brenda Spry, Alexandra Stephens, and Meredith Cramer.
Other non-prominent local residents charged with felonies include Kimberly Wimbush, Dana Worthington, Amira Bethea, Brandon Woodard, Hanah Renae Rivera, and Raymond J. Brothers.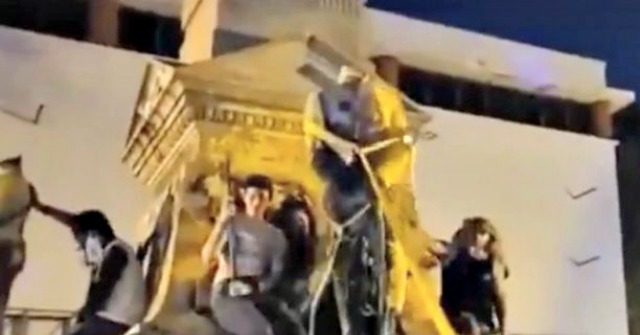 A Democrat Virginia state senator has been charged with two felonies for her involvement in the destruction of a Confederate monument.
www.breitbart.com
Burn them all!