The New York Post
:
Airbnb is the latest company responding to last week's Capitol riot, announcing Wednesday that it will be canceling all reservations in Washington, DC, during Inauguration week.

The home rental company also said that it will be blocking users from making any new reservations in the city for next week. Airbnb said it will refund guests in full, and that it will ensure that hosts are paid what they would have made from the canceled reservations.

"Mayor Bowser, Governor Hogan and Governor Northam have been clear that visitors should not travel to the DC Metro area for the Inauguration," the company said in

a blog post

. "Additionally, we are aware of reports emerging yesterday afternoon regarding armed militias and known hate groups that are attempting to travel and disrupt the Inauguration."
Erring on the side of caution, however, is precisely what everyone should be doing here right now. And I will admit that I'm not at all upset that even fewer people will be around to celebrate this particular inauguration.
It's probably not a stretch to think that Biden's handlers are a bit relieved by a further scaling back of the "festivities." They've gotta be covered in flop sweat every time they have to let him and his mouth be free in public.
Airbnb had been trying to have its cake and eat it too by trying to ID those involved in the riots and deny them service. We should probably get used to this kind of private-sector policing here in the New World Order.
I really hope the Democrats don't find a way to mess with home liquor delivery.
Airbnb Bails On Biden's Inauguration Looks like the roll-out for the Gropey Joe Biden Traveling Unity and Healing Show is going to be a rough one. Things have been a little tense in Washington,...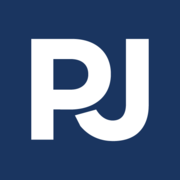 pjmedia.com