Everyone's favorite socialist, Representative Alexandria Ocasio-Cortez, is being ridiculous again. This time she is talking about places she has never been to for any length of time and people she doesn't know. In a lengthy Instagram post, she decided to opine on what red states needed. If you live in one, especially down south, her commentary is hysterical.
"That southern states are not red states. They are suppressed states. Which means the only way that our country is going to heal is through the actual liberation of southern states. The actual liberation of the poor. The actual liberation of working people. From economic, social and racial oppression. That's the only way.
Take some deep breaths and wipe your eyes. Oh, where to begin? Let's start with southern states being the first ones to reopen their economies and liberate working people. She Guevara doesn't understand that most people want to work. As
Jeffrey Tucker, Editor for the American Institute for Economic Research, noted
after visiting Georgia during the holidays:
During my visit to Georgia, I felt indescribable joy just sitting at a bar like a normal person. I asked the bartender what it was like for her to be working rather than locked down, and she proceeded to give an eloquent soliloquy about the value of work. She explained that she had not previously understood how important it was to be valuable to others in a work setting. She loves her customers and it brings joy to her heart to serve them.
Everyone's favorite socialist, Representative Alexandria Ocasio-Cortez, has decided that southern states run by Republicans to be liberated. Head check needed.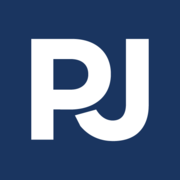 pjmedia.com