Having a Beer while the world burns!
PREMO Member
Report: New York City Voters Wrongly Receive Mail-in Ballots Labeled for Military Use
In recent days, several borough residents — including two Post journalists — have received forms reading "Official Absentee Military Ballot," creating concern about whether their votes would be properly tallied. […]
Beyond Sunnyside, non-service members also reported receiving the ballots in neighborhoods including Richmond Hill, Forest Hills and Astoria.
Van Bramer, a Democrat, said the issue only adds to the worries in an already topsy-turvy election cycle that has seen an inordinate number of voters look to mail-in voting with the coronavirus pandemic raging on. […]
Van Bramer said he was informed by the city BOE that the issue stemmed from a typographical error, wherein a dash meant to separate the words "absentee" and "military" was dropped.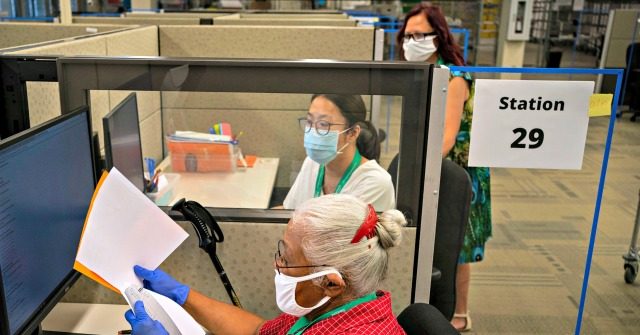 Queens, New York City, voters have received mail-in ballots marked for military use even though recipients never served in the armed forces.
www.breitbart.com