Board Mommy
PREMO Member
Patron
I see it all the time on here, the complaining about the lack of "real" Mexican restaurants. Well, here's one in Port Arthur, TX:
It's typical of authentic Mexican restaurants around the country. And here's the neighborhood they're usually in: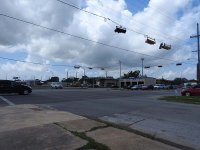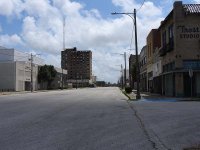 Typically a scary ghetto that you'd never want to go near. I mean, Monello and I eat at places like this - you should see the 'hood that boasts Prince's Hot Chicken in Nashville - but most people who say they want authentic ethnic food don't really.
BTW, those streets are empty because the town is pretty much abandoned. Crumbling buildings with busted out windows. But I'll bet that Mexican place has some seriously good chow. Too bad we were still full from breakfast.