Having a Beer while the world burns!
PREMO Member
MSNBC's Ali Velshi says situation not 'generally speaking unruly' while standing outside burning building
Ali Velshi was reporting live from the Twin Cities amid the uproar following the death of 46-year-old George Floyd. Velshi attempted to explain that what he was witnessing was "calmer" than the night prior.
Velshi then acknowledged that he could see "four fires" within his vicinity, including a liquor store that was burning behind him as well as the 3rd Precinct police department, which was earlier evacuated before the crowd set it on fire.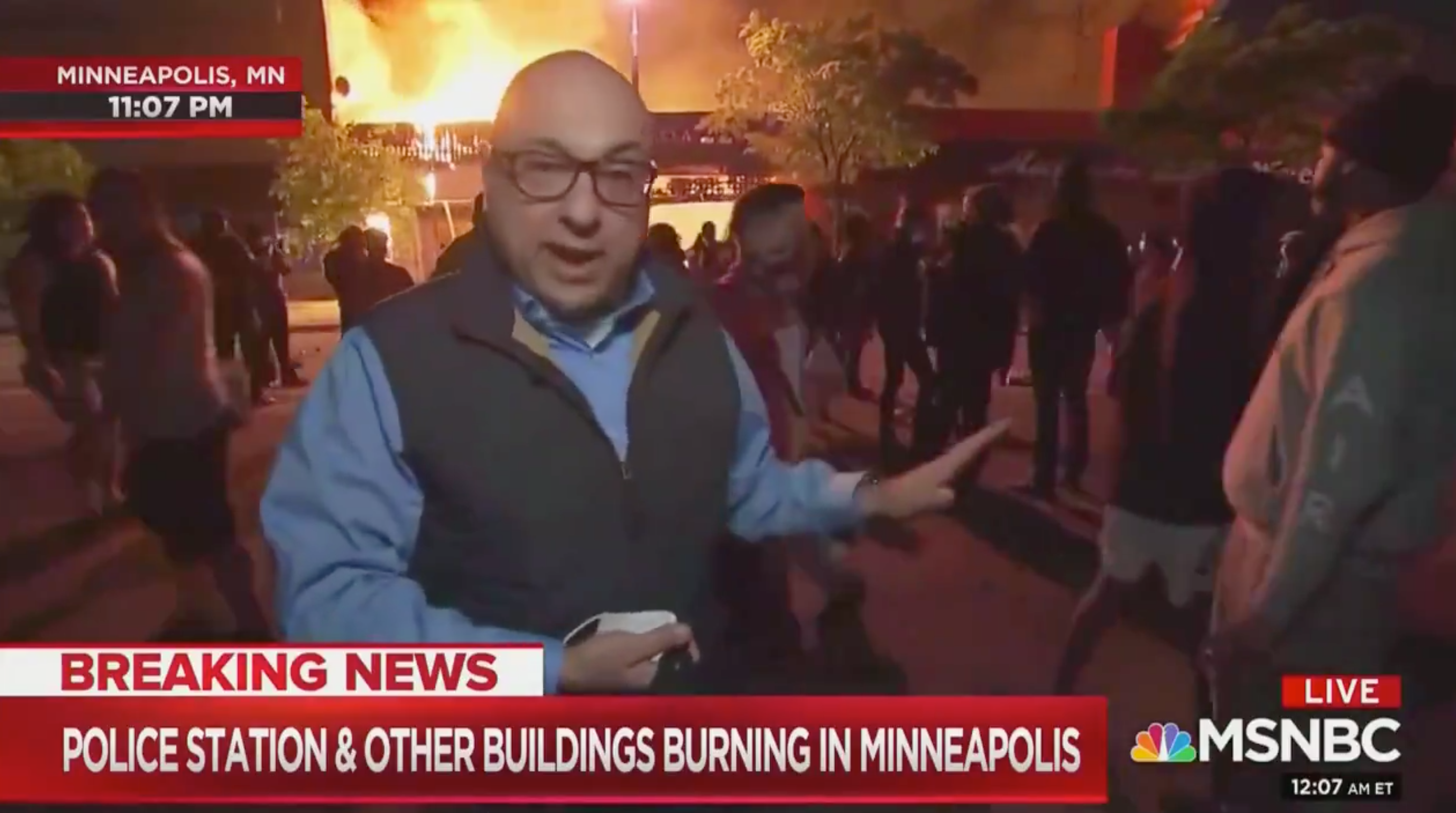 An MSNBC journalist attempted to explain that the violence that erupted in Minneapolis on Thursday night was "mostly a protest" despite a building burning right behind him.

www.foxnews.com
"Remain Calm! All Is Well!!!"