Please be careful when driving, folks. I came across this fellow while driving yesterday...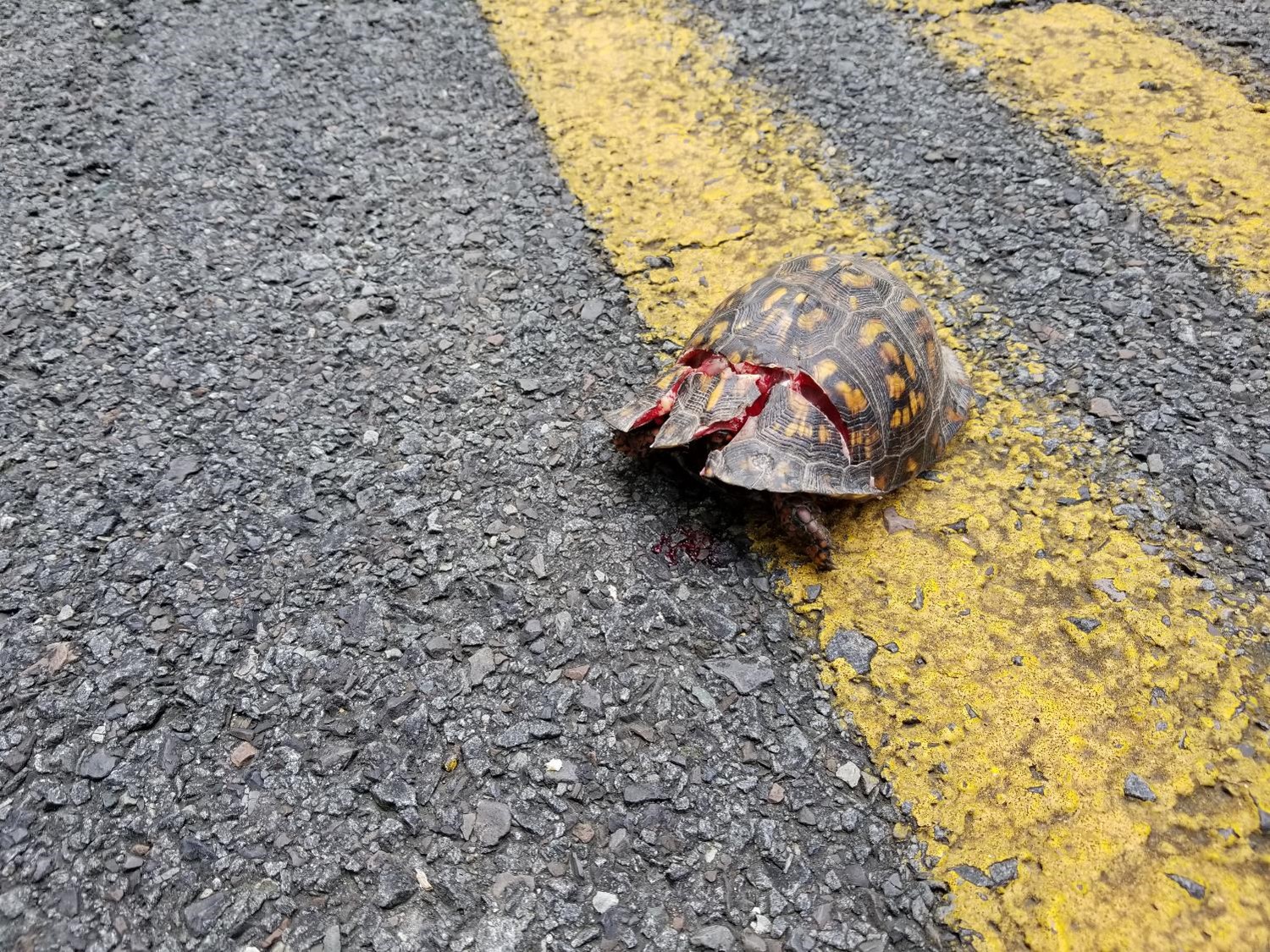 He was still alive, so I reached out to Gentle Hands Wildlife Service. Dave was able to take him and check him out. Prognosis is not good, but he'll be going to a vet, and hopefully I'll hear back with good news.
The eastern box turtle is not endangered locally, but overall is "Vulnerable" (
https://nationalzoo.si.edu/animals/eastern-box-turtle
), and is in decline.
PLEASE keep an eye out when you're driving.
And if you see a turtle, slow down and let it cross. Or, if you're especially nice; pull over, put on your hazards, and help it across the road (in the direction it's already going). Thanks!