But, a case of serious schadenfreude arose yesterday when conservatives on Twitter began to circulate messages calling out Bezos — and by implication, the Washington Post — for asserting the very position that supporters of President Trump made repeatedly both before and after the Nov. 3 election, i.e., that in-person manual voting on paper-marked ballots is the most secure method for conducting an election, while mail-in balloting presents issues with regard to ballot integrity.
Jack Posobiec, with 1.1 million followers on Twitter, sent out the following Tweet, and shortly thereafter Twitter had attached the warning to it that you see below.
Because of this warning, it was not possible to simply "Retweet" the message. When I attempted to do so, the only option I was given was the "Retweet With Comment". Apparently, Jeff Bezos and Amazon are inciting violence among … Twitter users?… by asserting to the NLRB that, as an employer, it believes in-person casting of ballots in union elections is preferable to mail-in balloting.
My recollection is that Twitter first employed this tactic with regard to Tweets involving the allegations made about Hunter Biden in the New York Post story concerning materials found on the laptop he left at a computer repair shop in Delaware. Twitter's goal was to limit the circulation of Tweets with that information by making users go through multiple steps to push the information to their own followers.
Twitter will tell you what method of voting is safe, and you'll simply have to accept it.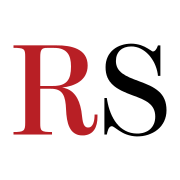 redstate.com