News reports
indicate
that the Biden administration wants to dramatically expand the welfare state, starting with an increase in the refundable "child tax credit," a program that provides extensive welfare cash grants to families who owe no taxes.
If enacted permanently, the Biden plan would constitute the second-largest expansion of means-tested welfare entitlements in U.S. history. In constant dollars, its annual cost would dwarf the initial costs of the Medicaid, food stamps, and Aid to Families with Dependent Children programs. Only Obamacare would be more expensive.
Biden would increase the refundable credit from $2,000 per child under 17 to $3,000 per child age six to 17, and $3,600 for children under six. Two-thirds of the new benefits provided ($79 billion per year) would be cash grants to families who owe no income tax. The proposal would also remove existing work requirements from the child cash grants, thereby providing extensive new welfare benefits primarily to non-working single parents.
[clip]
Advocates claim that this proposal will reduce child poverty — an idea linked to the notion that the U.S. welfare system does not spend enough to protect children from poverty. Yet recall that in 2018, well before the COVID-19 recession, the U.S. spent
nearly $500 billion on means-tested cash, food, housing, and medical care
for poor and low-income families with children. This is seven times the amount needed to eliminate all child poverty in the U.S., according to Census figures.
How can Americans spend so much and still have a problem of deep and widespread child poverty? The answer is that the government counts almost none of the $500 billion in spending as personal income in its widely publicized measures of poverty and economic inequality.
That means, paradoxically, that the Biden proposal to add another $78 billion in cash welfare to children on top of the nearly $500 billion in current spending would have
zero
impact on the official long-term measure of child poverty because the new cash credits would also not be counted as income in official government poverty reports.
For a half century, the Left and its bureaucratic allies have engaged in a cynical game: They ceaselessly demand more spending to reduce poverty but then hide that spending when poverty is measured. The game is rigged so that only the welfare-industrial complex can win. By the game's rules, the welfare state can never be big enough, as there will invariably be unmet social needs that need to be funded.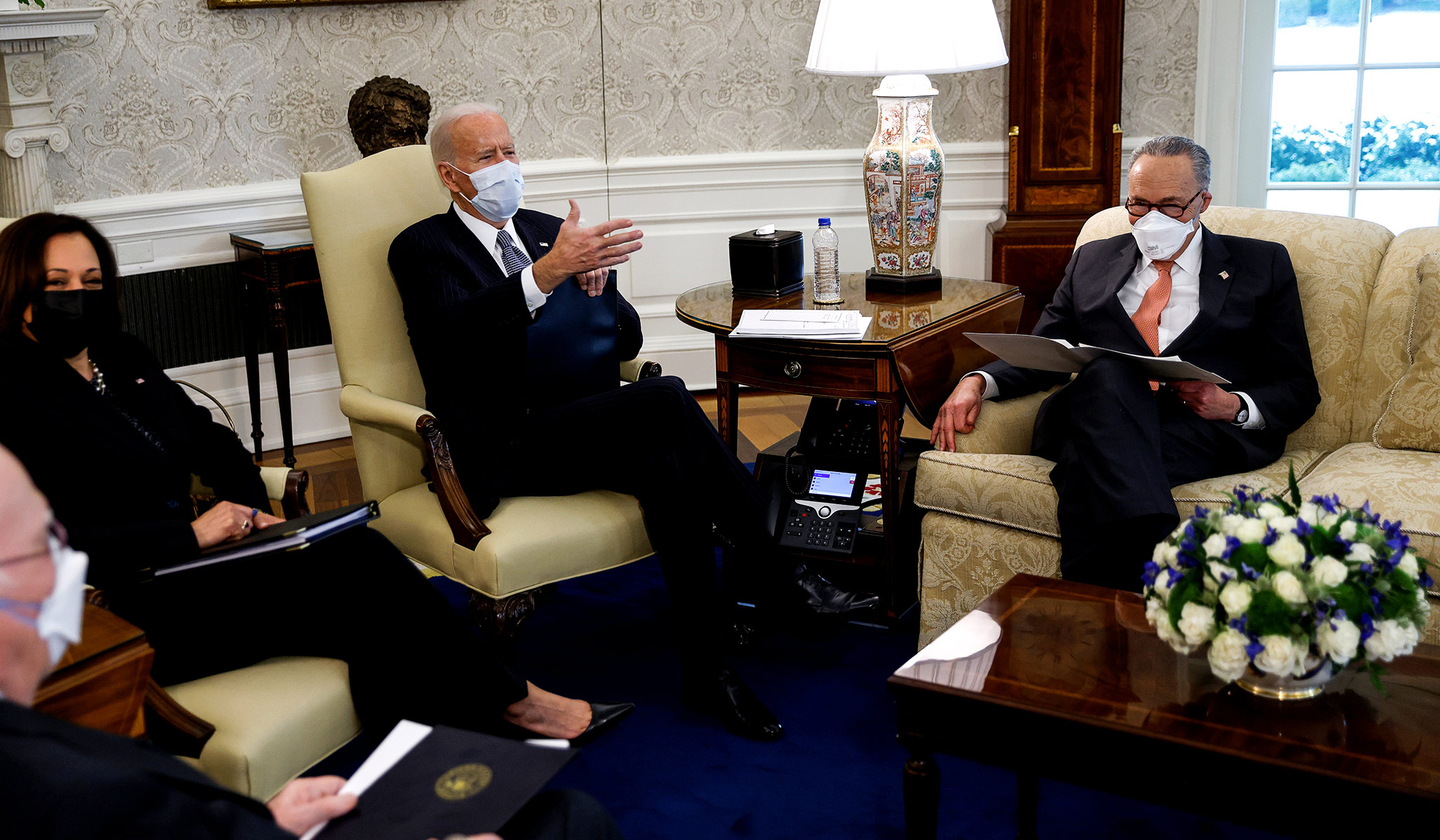 Congress should reinvest in — not reverse — the bipartisan success of 1996 reform.

www.nationalreview.com