ULTRA-F###ING-MAGA!
PREMO Member
The carp, nicknamed "The Carrot," was released back into French water after being caught
While fishing in France, a British man caught a monster-size carp nicknamed "the Carrot," which weighed nearly 70 pounds.
Andy Hackett, 42, made the find while fishing Bluewater Lakes in Champagne, France. The 20-year-old female carp weighed 67.5 pounds.
The fished is prized by anglers because of her coloration, as most giant carp are pale or brownish, USA Today reported.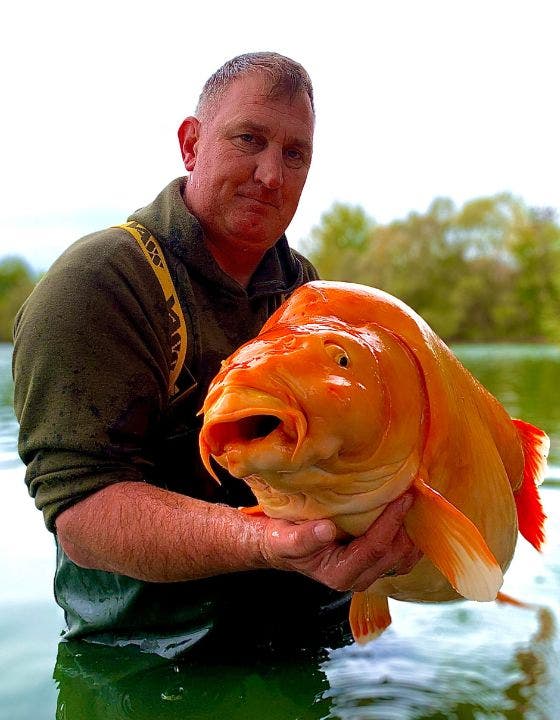 British angler makes huge find when he catches a nearly 70-pound monster carp while fishing in France, noting that the 'brilliant' snag was 'sheer luck.'
www.foxnews.com