The Washington Examiner
reported
that the tweet appeared at approximately 12:45 pm ET and that Raja appeared to have deleted the Tweet around 3:15 pm.
Late in the day on Sunday, Raja
was terminated
by CNN.
In a statement, CNN officials said Adeel Raja's 'reporting contributed to some newsgathering efforts from Islamabad. However, in light of these abhorrent statements, he will not be working with CNN again in any capacity.'
It must have caught CNN completely by surprise that one of its voices in the Muslim world would advocate for the return of Nazi genocide against the Jews.
If only CNN had had the opportunity at some point in the past to uncover his overt antisemitism.
Oh, wait.
CNN can only tolerate a limited number of favorable Hitler references before disciplinary action is required.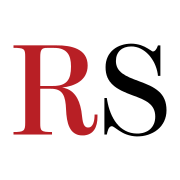 redstate.com