Schiff sent a staffer to Ukraine to meet with the former President Poroshenko after receiving the 'whistleblower' report.
This trip was sponsored by a think tank that receives funding from a program of left-wing billionaire George Soros' Open Society Foundation called "Open Society Initiative for Europe"
Here is Adam Schiff's signature authorizing the travel, dated July 22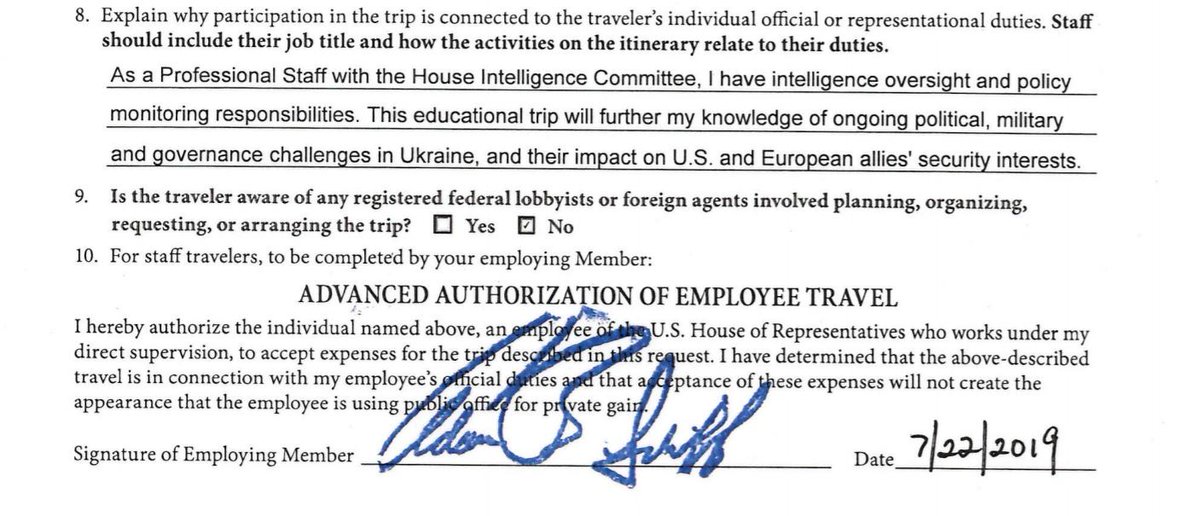 Now this…
A convoy of trucks were seen emptying former President Poroshenko's home this weekend.
CD Media
reported:
KYIV — CD Media broke news yesterday of allegations by intelligence sources of extensive money laundering and corruption by former Ukrainian President Petro Poroshenko. We will be releasing detailed information on the schemes to embezzle hundreds of millions of IMF aid money to Ukraine and we can confirm that investigations are under way by the Ukrainian special prosecutor's office.
In the meantime, we think it very interesting that reports are coming out of Ukraine of tens of trucks emptying Poroshenko's palace of belongings in Kyiv
His right-hand man, Oleg Gladkovskiy-Svinarchuk, was arrested two days ago on corruption charges by the National Anti-Corruption Bureau of Ukraine (NABU). His other confidant Ihor Kononenko has apparently ran away according to reports.
Unofficial – suspected war crimes oligarch Petro Poroshenko is preparing to escape abroad, reported Ukrainian news outlet Vremya [Time].
https://www.thegatewaypundit.com/2019/10/breaking-convoy-of-trucks-seen-emptying-obama-linked-former-ukrainian-president-poroschenkos-palace-confidants-arrested-and-flee/