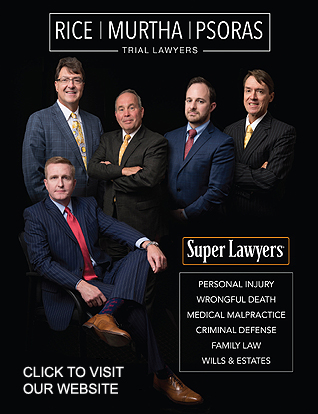 With over 120 years of experience, their team of lawyers and experienced legal support professionals work to help you in a time of legal need.
Working at a detention center is one of the most challenging jobs in the public safety industry. Working nights, holidays and weekends, corrections employees often have to deal with a great deal of stress throughout the workday. At times, inmates may become violent and unpredictable. Employees work in tight spaces and are often required to work overtime. A great deal of training must be completed prior to beginning work in this field.
Corrections Officer Matthew Whitley has maintained a pleasant and professional demeanor as he continues to build on his formal education.
Whitley, age 25, was born and raised in St. Mary's County. He attended and graduated from Frostburg State University with a bachelor's degree in Psychology.
While obtaining his education, he worked as a public safety dispatcher over the course of four summers in Ocean City, Maryland.
When it came time to get a full-time job, Whitley applied to become a public safety dispatcher in St. Mary's County, but his mother informed him that the St. Mary's County Sheriff's Office was also hiring corrections officers.
He applied to the Sheriff's Office and has been a corrections officer for three years now, working at the St. Mary's County Detention and Rehabilitation Center.
"It's not bad," he said of his job. "I have fun, but I can make anything fun. You gotta spice it up now and then," he said.
But Whitley didn't stop at a four-year degree while he continued to work full time.
During the height of the pandemic and while also looking for house to buy, Whitley completed his master's degree in Psychology from Southern New Hampshire University.
As part of the benefit package for St. Mary's County government employees, Whitley was able to be reimbursed for continuing his education.
And Whitley is still not done with his education. He is pursuing a doctorate degree in Psychology and is about 1/3 of the way completed. If he stays the academic course, he will complete his post-Master certificate program in 2 ½ years.
Once completed, Whitley would be the first employee of the St. Mary's County Sheriff's Office and its long history to have earned a Doctorate degree.
Even as he continues his formal education, Whitley said he's not planning on leaving the Sheriff's Office.
With tuition reimbursement provided by the county for employees, Whitley advised his peers and co-workers, "utilize any opportunity given to you. If they're going to offer something to you, take it."
"Officer Whitley has set himself apart as a leader in the corrections profession since hired and was the class speaker at Corrections Entrance Level Training Program graduation," Warden Mary Ann Thompson said. Officer Whitley sets the example to be able to work full time and achieve higher education goals which the county government assists with tuition reimbursement."
"Corrections Officer Whitley is an impressive young person and represents the very best of the Sheriff's Office and the corrections profession," Sheriff Steve Hall said. "He is enthusiastic about his work and knows that continuing his education enhances his opportunities by bringing additional skillsets within the detention center. We are grateful to have him on our team."
Upon completion of the entrance level training program, all corrections graduates receive nine Criminal Justice credits from the College of Southern Maryland, in Introduction to Criminal Justice, Juvenile Delinquency and Corrections: Law, Theory and Operations.
For hiring opportunities with the St. Mary's County Sheriff's Office, download the St. Mary's Sheriff's App on your phone at
https://apps.myocv.com/share/a48820650
and visit the Recruitment and Careers link. For further information on jobs with the St. Mary's County Sheriff's Office, email
sheriffrecruiting@stmaryscountymd.gov
.
Disclaimer: In the U.S.A., all persons accused of a crime by the State are presumed to be innocent until proven guilty in a court of law. See:

https://so.md/presumed-innocence

. Additionally, all of the information provided above is solely from the perspective of the respective law enforcement agency and does not provide any direct input from the accused or persons otherwise mentioned. You can find additional information about the case by searching the Maryland Judiciary Case Search Database using the accused's name and date of birth. The database is online at

https://so.md/mdcasesearch

. Persons named who have been found innocent or not guilty of all charges in the respective case, and/or have had the case ordered expunged by the court can have their name, age, and city redacted by following the process defined at

https://so.md/expungeme

.