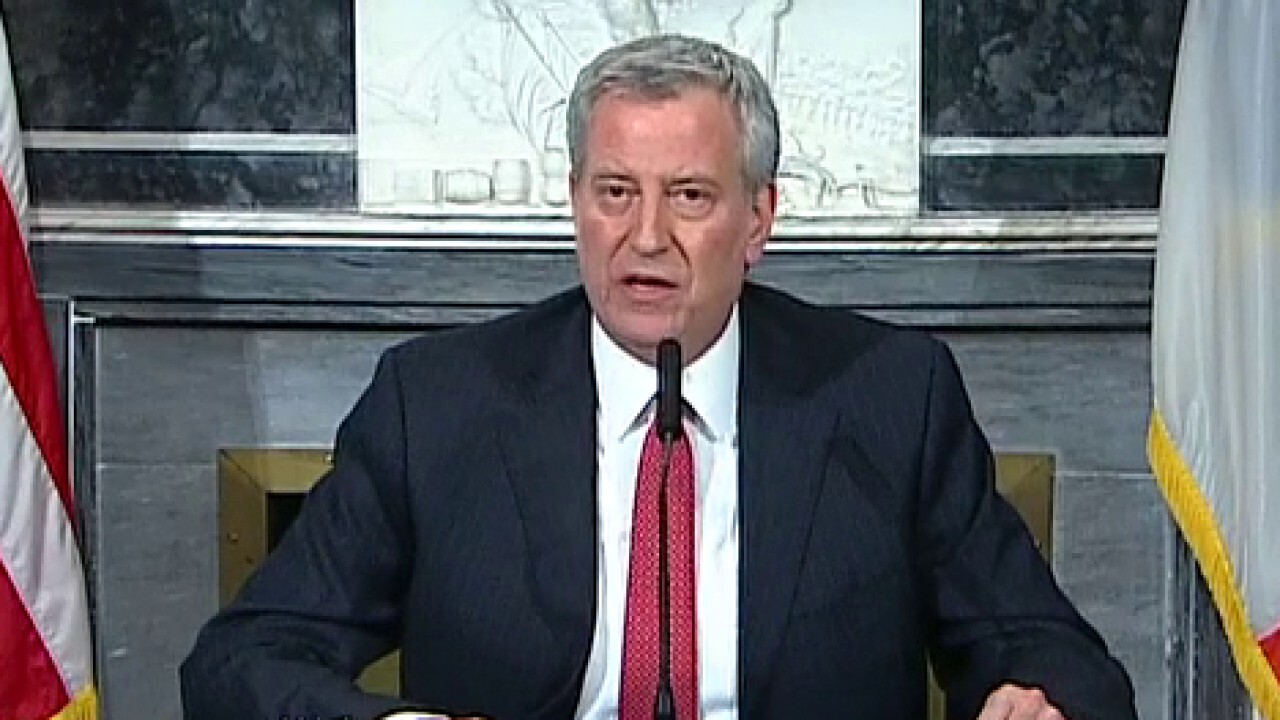 New York City Mayor Bill de Blasio had a grim prognosis for his city during the coronavirus outbreak, and claimed Sunday that if President Trump does not do something soon, it will cost people their lives.

www.foxnews.com
"The president of the United States is from New York City and he will not lift a finger to help his hometown," he said. "I don't get it."
De Blasio said he asked for the military to be sent out and for Trump to use the Defense Production Act to be used to acquire ventilators for patients suffering from the illness.
"If the president doesn't act, people will die who could have lived otherwise," de Blasio said.
This from the guy who hesitated to shut down NYC schools. It is funny that Cuomo and Trump can work together on this. It is also funny that deblabio thinks Trump should bail his douche ass out but he won't go to his own governor because he hates Cuomo more than Trump (and the feeling is mutual).