Yet, were you to be a big fan of the priorities of the bad community theater play that is our current presidential administration, you would no doubt believe that my days are spent making pipe bombs and preparing to act out in any number of violent ways to express my displeasure over the current state of affairs here at home.
The Democrats' contention that the biggest threat to the United States here in President Puppet's America comes from disaffected Trump voters who are trying to revive the Ku Klux Klan is a dangerous lie for a number of reasons, a couple of which I will examine here.
Let us begin with an update on the current state of Democrats' pathological obsession,
which Tyler wrote about earlier this week
:
On Tuesday, President Joe Biden released a blueprint for his New War on Terror. In the "

National Strategy for Countering Domestic Terrorism

," the Biden White House pledges that the administration will combat domestic terrorism "while vigilantly safeguarding peaceful expression of a wide range of views and freedom of political association." Yet the administration's biases give conservatives good reason to doubt this pledge.

The White House claims that the "two most lethal elements" of domestic terrorism are "racially or ethnically motivated violent extremists who advocate for the superiority of the white race" and "anti-government or anti-authority violent extremists, such as militia violent extremists."

The document lays out four elements of a strategy to fight domestic terrorism: sharing domestic terrorism analyses at all levels of government and occasionally with the private sector; preventing domestic terrorism recruitment and mobilization to violence; disrupting and deterring domestic terrorism activity; and confronting "long-term contributors to domestic terrorism."
The Lying Government Is the Real Terror Threat As I sit here at my desk gazing out at a beautiful but hot Sonoran Desert day in late spring, I find myself remarkably free of any urges to go out and co...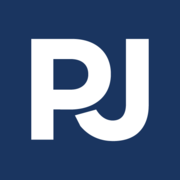 pjmedia.com