The Daily Beast reported last week that "The FBI, without any court order, sifted through the National Security Agency's massive troves of foreign communications for information on American "racially motivated violent extremists," even though the Foreign Intelligence Surveillance (FISA) Court
warned the FBI in 2018
that its warrant-free queries" were unconstitutional. The first question that springs to mind in connection with this is: to whom can we turn when those who are supposed to be protecting us have been thoroughly corrupted and weaponized against the American people? And the second question is: Why are "racially motivated violent extremists" so hard to find that the FBI has to do an illegal deep dive into NSA material to find them?
[clip]
Making it very clear what the point of this report was, Mike German, whom Yahoo News identifies as a "former FBI agent and now a fellow at New York University's Brennan Center for Justice," explained: "There is a lot of overlap between white supremacists and far-right militias, and they often work together during the commission of violent acts, like at the attack on the Capitol."
However, before you sign on to the idea that support for Donald Trump equals support for "insurrection" and the enabling of terrorism, note that, as Yahoo News points out,
"the government has released no data on historical activity or the current threat landscape." Apparently we're just supposed to take their word for it.

Also conspicuously lacking in this report were definitions of the key terms. What does the government define as "right-wing"? What do they classify as "left-wing"? What do they define as a "terrorist attack"? The Joint Regional Intelligence Center report defines "terrorist incidents" as "violence motivated by political or religious conviction," but offer no definitions of the other terms.
It is all part of the effort to portray law-abiding Americans who supported Trump and dissent from the leftist agenda as terrorists and enablers of terrorism.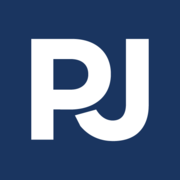 pjmedia.com