Mostly settled in...
Ad Free Experience
Patron
12 years ago today, Miss Teia Honey let me pick her up for the 1st time. In fact, I think it was the first time in her life a human picked her up in a truly affectionate manner. We had adopted her the previous June as a 12 year old semi-feral. Her previous people lost their house to foreclosure and her going to surrender her to the County.
Teia had been rescued from an animal abuser who was trapping feral cats and then hurting them. George got her fully vetted, including spay, and then he and his wife made a den for her in a spare room they had. Teia was never socialized due to some other family circumstances. For 10 years, they did take care of her physical needs, but not her social.
My wife got her story from George's sister, who was a member of their Women's Veterans Group. 12 year old cat, did much like or trust humans, hated other cats, knew she'd be kill listed right away. I told Anita that I could work with the cat.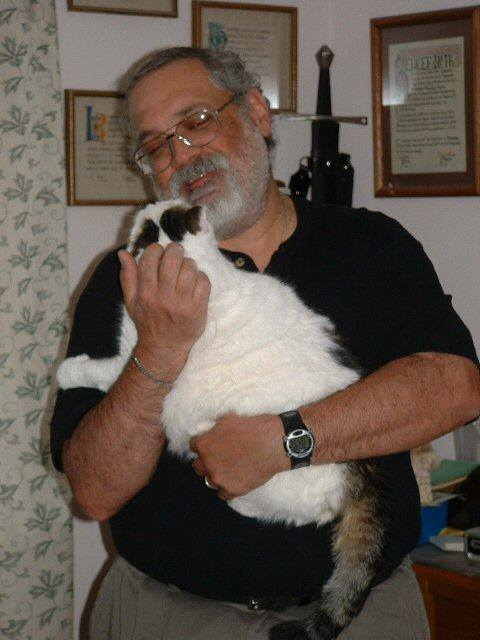 Born about mid-June 1997 by their vet's estimate of age at rescue. We gave her another 9 years 5 months after we took her in.