Mostly settled in...
PREMO Member
Ad Free Experience
Patron
...since Anita and I wed.
First 2 are Queen Victoria and Calamity Jane, the Grey Sisters of Fort Walton Beach, Fl. They were born on Veteran's Day in 1982. Victoria made it to 17 1/2, had a heart attack in her sleep. Calamity made it to 21 years 4 months, massive stroke. They were 10 months old here.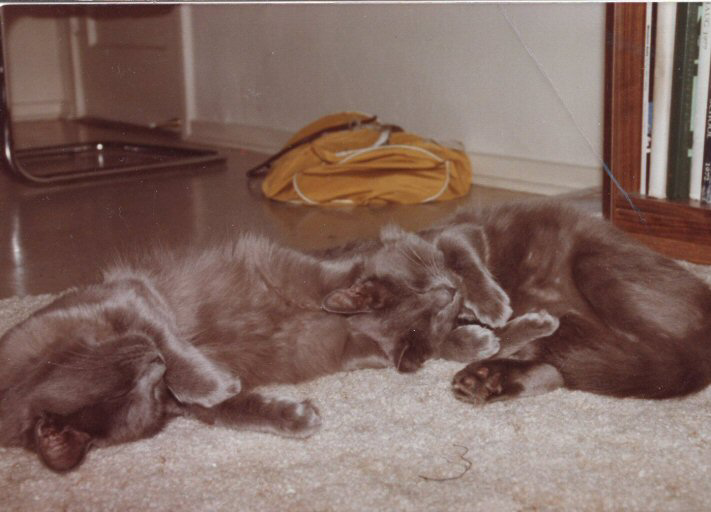 This is Miss April Dancer, feral born in April 1986 (per vet's estimate), rescued by my wife in June 1986. We lost Dancer to a bad reaction to a sedative during a routine procedure when she was only 6 1/2. She's about 9 months here.