Board Mommy
PREMO Member
Patron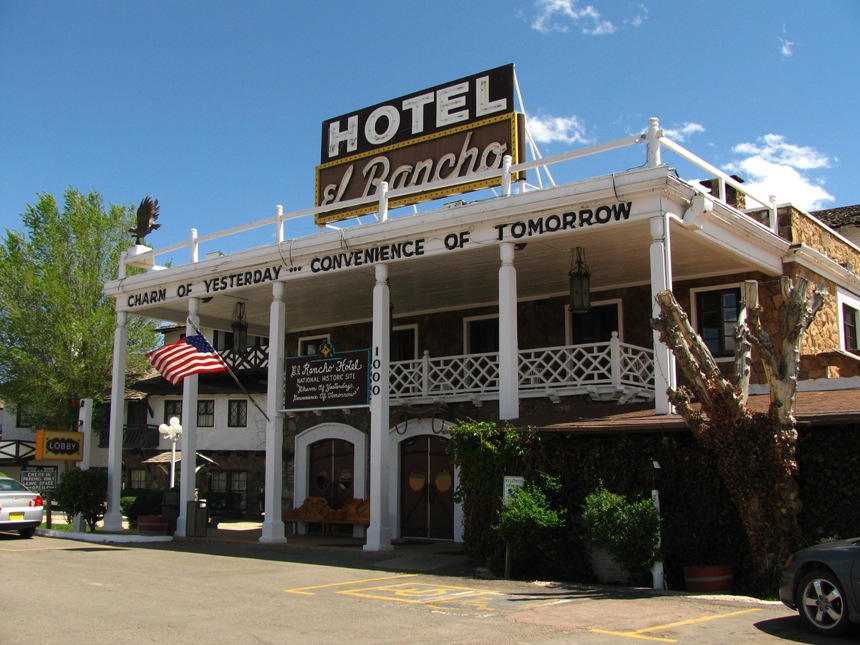 There's no real reason why you'd want to come here. It's pretty depressed and has the highest crime rate in NM. Tons of what they call "trading posts", which are basically Native American craft and souvenir shops, which you can get all over NM and AZ. The landscape is beautiful, like much of the southwest. If you're doing Route 66 or traveling down 40 you might as well stop, but Gallup is definitely not a destination.
We did have a drink at the historic
El Rancho hotel
bar <-- click that link and see how cool it is. It's western themed (of course) but focuses on movies and stars from the 30s and 40s. If you found yourself in Gallup, this is where you'd want to stay.
Our RV park is nice. I was expecting a run down blah, can't wait to move on, but it's clean and well-kept with great amenities including a nightly chuck wagon dinner with some of the best smoked ribs I've ever had. There is a guy who is a local wood carver and his masterpieces are all over the park. I'll get pics so you can see. The office doubles as a (you guessed it) trading post with all kinds of Native American crap you can buy.
All I need for happiness is a Walgreens and a good grocery store - Gallup has both, so we'll spend a perfectly fine week here.