Board Mommy
PREMO Member
Patron
So we went to the Lafayette visitor's center this morning to get some tips and we asked the lady if Lafayette had a cute historic downtown. She kind of paused and went, "Nooooooo...not really..."
That is a damned black tongue lie. Downtown Lafayette is super cute, with historic architecture and city art, tons of places to eat/drink/shop, and a ton of personality. Way better than we expected.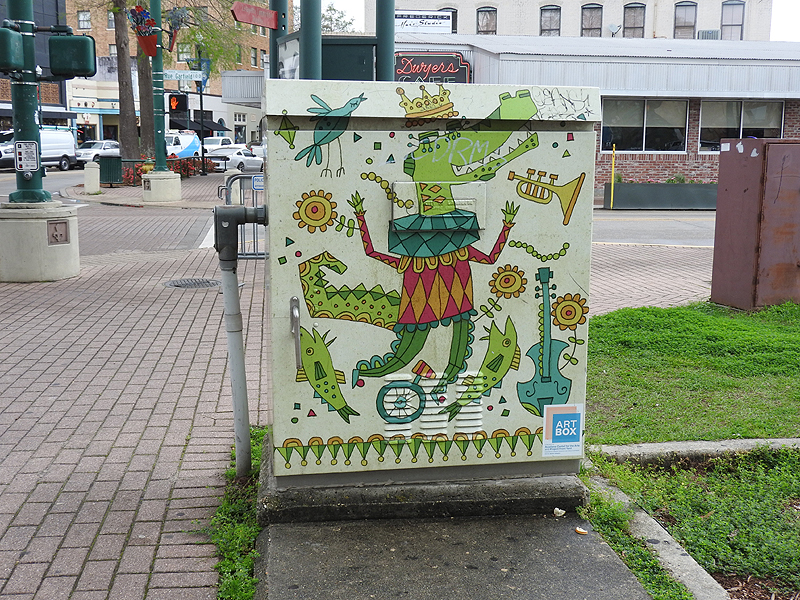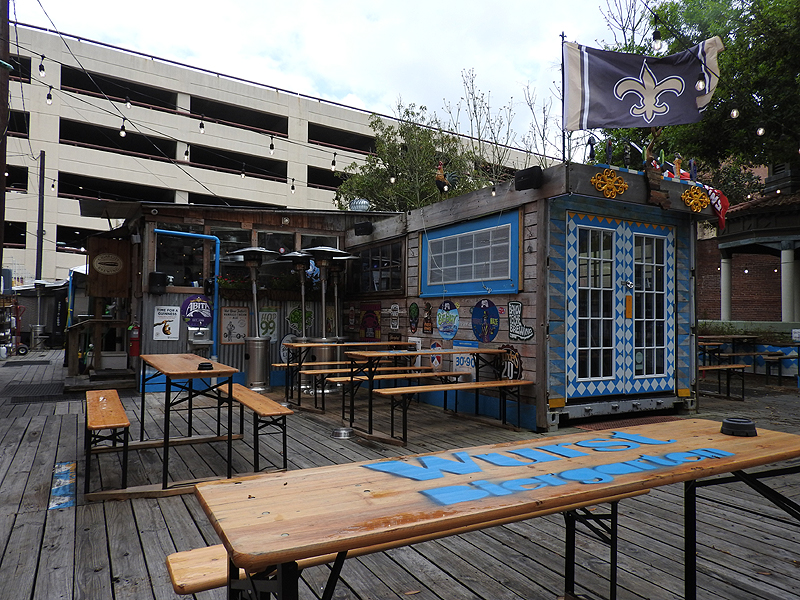 Most of the restaurants have a courtyard for outdoor dining. I'm not sure why the visitor's center lady told such a terrible fib - downtown Lafayette is quite charming.
Scott LA, which is where our campground is, is the
Boudin Capital of the World
. You can't swing a cat without hitting a boudin place. It's Cajun food heaven here, so Monello will spend a happy week nomming out on the local delicacies. We went through here a few years ago on our way somewhere else because I recognized a couple of the boudin places right off the interstate.
A word about cracklin:
I thought it was just dense pork rinds - meh, who cares. No. It's pig skin chunks with meat attached, and fried crispy but still retains that fatty texture. You only want to eat a couple of them because they're so rich, but MAN are they good. I got a tiny bag of them at Billy's this afternoon and it will last us awhile.
Our campground is maybe a 3 on a scale of 1-5. Monello is catching fish in the onsite pond, so he'll rate it higher. It's clean and the site is big, but the bath houses are multis and merely okay - not the luxe accommodations we had in Kemah.