Historian Mark Wilkins Publishes Book Michael Bruckler February 28, 2019 - 4:46 pm
February 28, 2019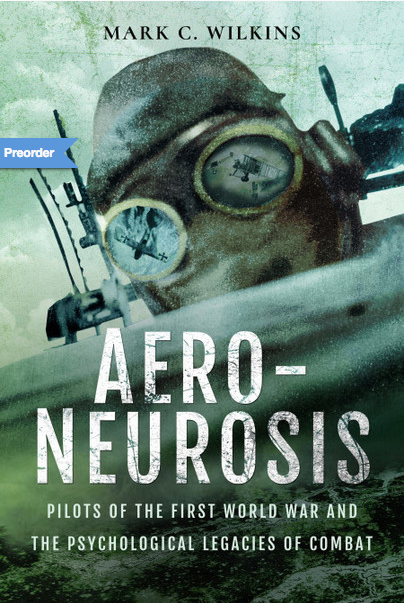 Mark Wilkins, adjunct faculty member in the St. Mary's College of Maryland history department, recently had a book published titled "Aero-Neurosis: Pilots of the First World War and the Psychological Legacies of Combat" (
Pen & Sword Aviation, 2019
).
Using expert medical testimony, Wilkins illustrates the ways in which aerial combat pilots amalgamated their suffering and experiences into their post-war lives.
Wilkins is currently the curator of maritime history at the Calvert Marine Museum. He
is an historian, writer, lecturer, and museum professional. In the past he was both director and curator of the Cape Cod Maritime Museum and the Atwood House Museum (Chatham Historical Society). He also worked for the Smithsonian Institution and the Mystic Seaport Museum in Connecticut.
[
This article originally appeared here
]