This is funny. Sky News host Rita Panahi says she will "personally write a cheque" for anyone who can decipher what Joe Biden is trying to convey in his statements from Shankesville Pennsylvania on September 11th. WATCH: The YouTube comments are hilarious: "He quite clearly wants a boxing...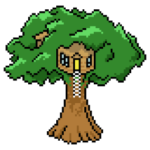 theconservativetreehouse.com
How much longer can the democrats keep avoiding doing something about this man, How much longer can Republicans not publicly state that this man is unfit for the Presidency. Admittedly Harris isn't even close to being intelligently equipped , or experienced enough to take over, but we cannot go on like this.
Who the hell is running this country today? That is an honest question.
Why isn't McConnell taking some sort of action, and where the hell is McCarthy?
How long are they going to watch this senile demented old man make a fool of himself and hurt our country while doing it.