ULTRA-F###ING-MAGA!
PREMO Member
Stephen Colbert notes Biden administration dismissed inflation as 'small risk' last year
Treasury Secretary Janet Yellen blamed consumers' excessive spending habits as a primary cause for the near 40-year-high in inflation on Wednesday.
The Biden official appeared on "The Late Show with Stephen Colbert," where she was asked about the price increases that have plagued the U.S. for more than a year.
Later in the interview, Yellen also blamed Russia for the increase in food and gas prices.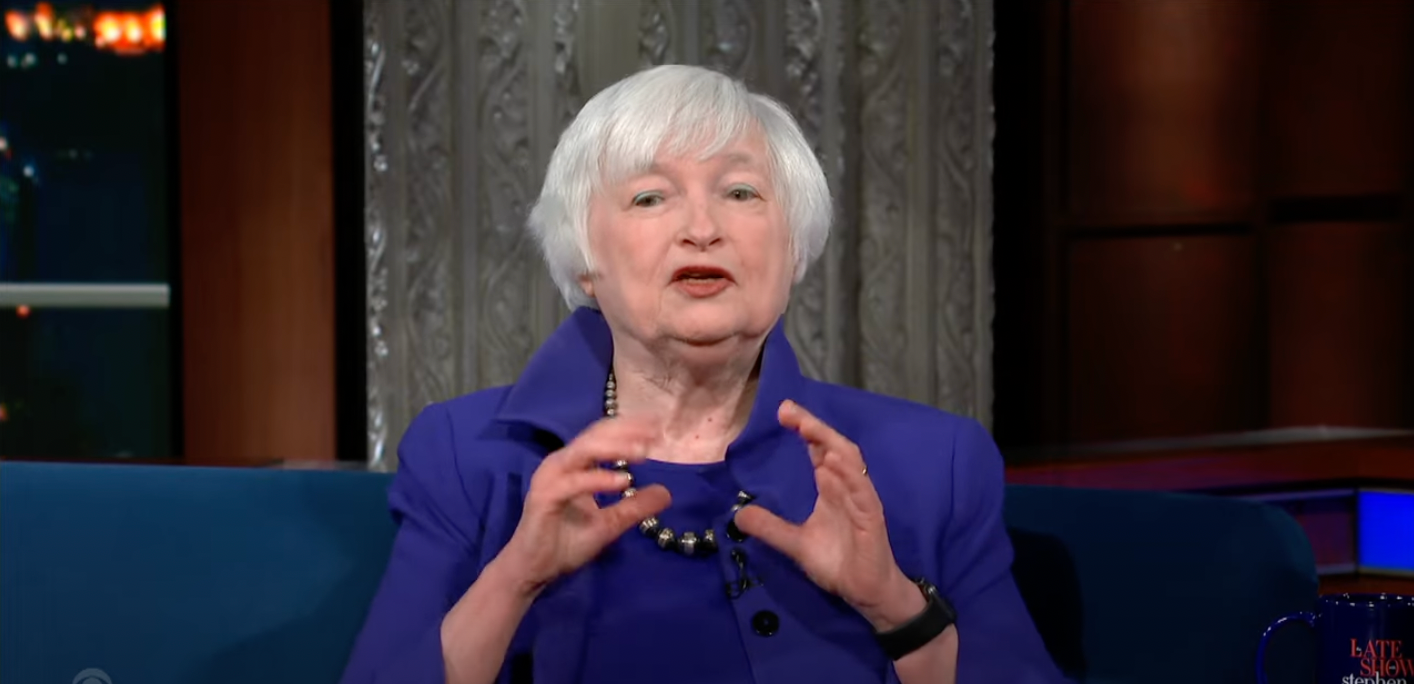 Treasury Secretary Janet Yellen centered her reasons for near 40-year-high inflation rates on Americans 'splurging' on purchases during the pandemic.
www.foxnews.com
Oh, yeah. It couldn't have anything to do with Joe killing PETROLs future with repeated strokes of his pen.