Joanne Goldwater Receives James C. Grimm Leadership and Service Award Michael Bruckler March 07, 2019 - 9:36 am
March 07, 2019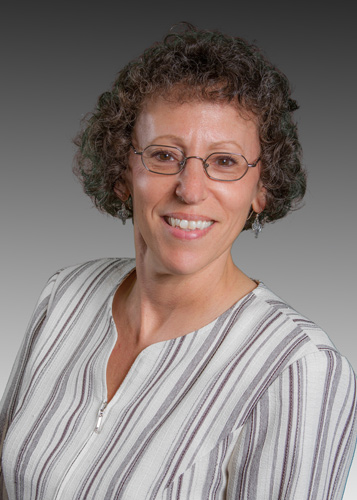 Joanne Goldwater, associate dean for retention and student success, is the 2019 recipient of the James C. Grimm Leadership and Service Award, a major award from the Association of College and University Housing Officers - International (ACUHO-I).
The
James C. Grimm Leadership and Service
Award is one of several awards honoring individuals who have made significant contributions to ACUHO-I and the campus housing profession. James C. Grimm was an was administrator and director of housing at the University of Florida, where he worked for 23 years, and was a consultant for university housing throughout the United States and the United Kingdom. He was past president of the ACUHO-I.
Goldwater was previously recognized by ACUHO-I with the Herstory Award in 2003 and a Parthenon Award in 2011. She is a recipient of numerous awards from MACUHO (Mid-Atlantic Association of College and University Housing Officers), including the Anne Webster New Professional Award, Outstanding Service Award, Distinguished Service Award, and in 2015, the region named its newest award in her honor: the Joanne Goldwater Distinguished Senior Housing Professional Award.
"I am thrilled and humbled for this award named for one of my mentors. I am a "Res Lifer"; it is my professional identity and has been for over 30 years," said Goldwater. "I cherish the relationships I have developed, the programs and presentations I have created, and the leadership opportunities I have experienced."
In addition to serving St. Mary's College, Goldwater has been a devout volunteer leader for ACUHO-I. She has presented nearly 100 workshops, roundtables, keynotes and webinars to regional and international audiences. She also served as the regional affiliation director on the ACUHO-I Executive Board, presided over the MACUHO and held a position as a chair for the ACUHO-I Foundation.
[
This article originally appeared here
]