2020 proved that all of that needs to be done in every state that monkeyed around with election processes and/or accepted Zuck Bucks. Ban that nonsense hard.
Bonus: Kansas also pumped up Second Amendment rights.
The Legislature overrode

Kelly's veto

of a bill that would create a special concealed carry permit for 18-, 19- and 20-year-olds, and that's a major victory for gun-rights advocates. The state already allows people 21 and older to carry concealed guns without a permit and adults can carry them openly, but Kelly's election had advocates of tougher gun laws hoping for a roll back of Kansas' generally loose policies.

The votes were

84-39

in the House and

31-8

in the Senate. The measure also expands Kansas' recognition of other states' concealed carry permits.
In the span of a month we've come full circle on election reforms — actual reforms, not the Democrats' monstrosity that's merely advertised as such. That unconstitutional power...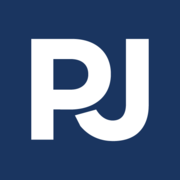 pjmedia.com