A Kentucky man got the surprise of his life while digging in his field earlier this year: a cache of over 700 coins from the American Civil War era.
The "Great Kentucky Hoard" includes hundreds of U.S. gold pieces dating to between 1840 and 1863, in addition to a handful of silver coins. In a
short video
, the man who discovered the hoard — whose identity and specific location have not been revealed to the public — says, "This is the most insane thing ever: Those are all $1 gold coins, $20 gold coins, $10 gold coins," as he aims his camera at the artifacts tumbling out of the dirt.
According to the
Numismatic Guaranty Co.
(NGC), which certified the coins' authenticity, and
GovMint
, where the coins were sold, 95% of the hoard is composed of gold dollars, along with 20 $10 Liberty coins and eight $20 Liberty coins. The rarest is the 1863-P $20 1-ounce gold Liberty coin. Just one of these coins can go for six figures at auction, and the Great Kentucky Hoard boasts 18 of them. NGC's website notes that the $20 Liberty coin, which circulated from 1850 to 1907, was minted by the Treasury Department after gold was discovered in California. The $20 Liberty coins in the hoard are even rarer because they do not include "In God We Trust," which was added in 1866 after the end of the Civil War.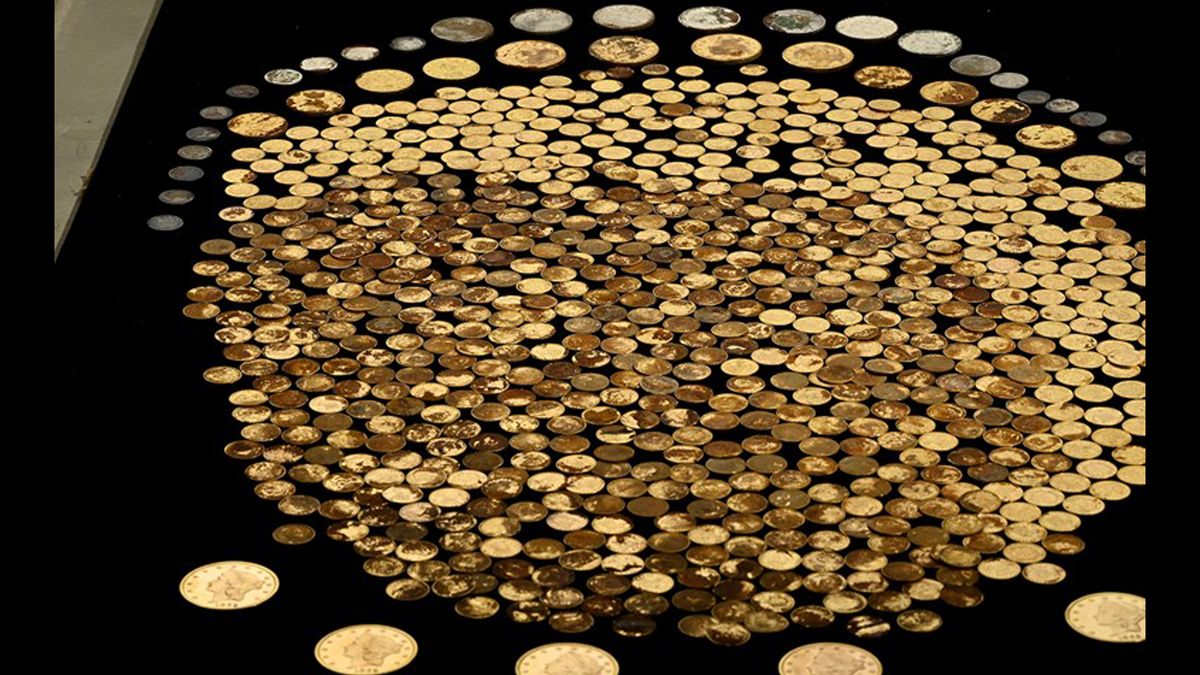 A man unearthed a huge hoard of Civil War-era gold and silver coins on his Kentucky farm.
www.livescience.com