Although an initial intrusion into LastPass ended on August 12, officials with the leading password manager
said
the threat actor "was actively engaged in a new series of reconnaissance, enumeration, and exfiltration activity" from August 12 to August 26. In the process, the unknown threat actor was able to steal valid credentials from a senior DevOps engineer and access the contents of a LastPass data vault. Among other things, the vault gave access to a shared cloud-storage environment that contained the encryption keys for customer vault backups stored in
Amazon S3 buckets
.
Another bombshell drops​
"This was accomplished by targeting the DevOps engineer's home computer and exploiting a vulnerable third-party media software package, which enabled remote code execution capability and allowed the threat actor to implant keylogger malware," LastPass officials wrote. "The threat actor was able to capture the employee's master password as it was entered, after the employee authenticated with MFA, and gain access to the DevOps engineer's LastPass corporate vault."
The hacked DevOps engineer was one of only four LastPass employees with access to the corporate vault. Once in possession of the decrypted vault, the threat actor exported the entries, including the "decryption keys needed to access the AWS S3 LastPass production backups, other cloud-based storage resources, and some related critical database backups."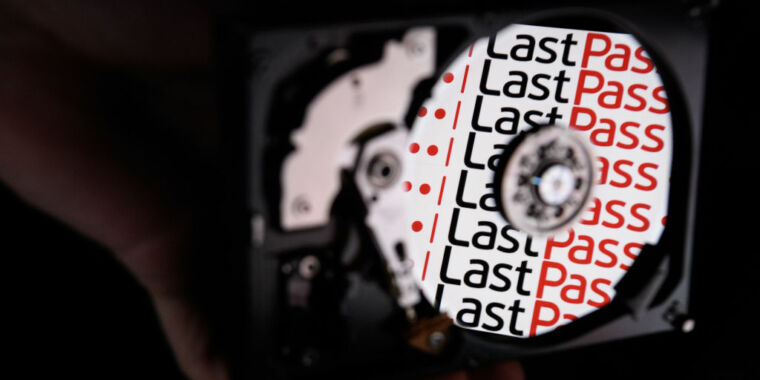 Already smarting from a breach that stole customer vaults, LastPass has more bad news.

arstechnica.com