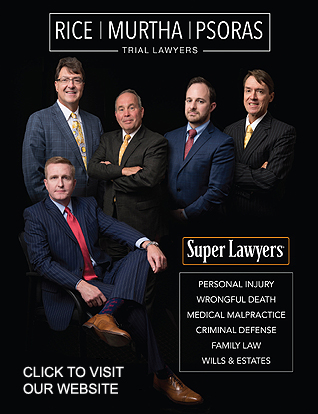 With over 120 years of experience, their team of lawyers and experienced legal support professionals work to help you in a time of legal need.
A traffic stop Tuesday morning by St. Mary's County Sheriff's Office deputies resulted in several Controlled Dangerous Substance charges including Possession with Intent to Distribute Narcotics for a Lexington Park man and woman.
Amber Nicole Queen, age 28 of Lexington Park, and Barry Nathaniel Booker, age 61 of Lexington Park, were both charged with six counts of CDS Possession: Not Cannabis; CDS Possession Paraphernalia and CDS Possession with Intent to Distribute Narcotics. Queen was also charged with Possession of Contraband in Place of Confinement.
On Tuesday, Jan. 24, 2023, Deputy First Class Tyler Westphal was traveling southbound on Three Notch Road near North Shangri-La Drive in Lexington Park when he observed a 2007 Chrysler 300 with equipment violations. DFC Westphal conducted a traffic stop on the vehicle and Booker was identified as the vehicle operator while Queen was the front seat passenger. A K-9 responded to the scene and scanned the vehicle, resulting in a positive alert.
A search of the vehicle was conducted, which located a $5 bill that contained a white powdery substance, believed to be crack cocaine, and a small plastic baggie containing Oxycodone tablets. Inside of the vehicle's trunk was a shoulder bag containing a large number of narcotics, along with a digital scale and other packaging material indicative of narcotics distribution. Also contained in the bag were two baggies of more suspected crack cocaine, one weighing 21.8 grams and the other 3.2 grams. There were also numerous pill bottles located, with individually wrapped bags of CDS.
One bottle contained a large bag of suspected heroin. Other bottles contained a quantity of Oxycodone tablets and 27 separate suboxone strips were also located in the same bag with other CDS. A quantity of Dextroamphetamine tablets was also located in a pill bottle in the same bag along with a scale and numerous empty clear bags.
Also seized was a large quantity of US currency.
On Queen's person, a small baggie with a white powdery substance and a hard white powder substance was located. Transported to the St. Mary's County Detention and Rehabilitation Center in Leonardtown by Deputy Taylor-Lynn Kril, Queen was searched and was found to have concealed a straw and clear baggie with white residue.
Both Queen and Booker are being held at the St. Mary's County Detention and Rehabilitation Center.
Disclaimer: In the U.S.A., all persons accused of a crime by the State are presumed to be innocent until proven guilty in a court of law. See:

https://so.md/presumed-innocence

. Additionally, all of the information provided above is solely from the perspective of the respective law enforcement agency and does not provide any direct input from the accused or persons otherwise mentioned. You can find additional information about the case by searching the Maryland Judiciary Case Search Database using the accused's name and date of birth. The database is online at

https://so.md/mdcasesearch

. Persons named who have been found innocent or not guilty of all charges in the respective case, and/or have had the case ordered expunged by the court can have their name, age, and city redacted by following the process defined at

https://so.md/expungeme

.