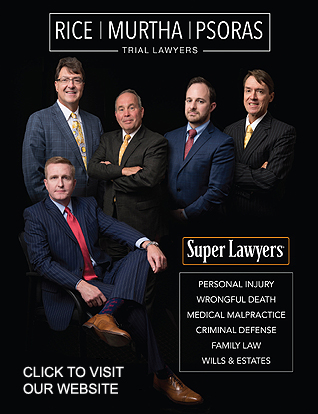 With over 120 years of experience, their team of lawyers and experienced legal support professionals work to help you in a time of legal need.
Two Virginia men were arrested on gun charges early on Wednesday, May 31, 2023, following a traffic stop in Lexington Park.
Chevis Dominique Smith, age 43 of Poquoson, Virginia, was charged with Handgun in Vehicle and Loaded Handgun in Vehicle. Jordan Timothy Sturdivant, age 31 of Williamsburg, Virginia, was charged with Handgun in Vehicle.
On May 31, 2023, Deputy Joseph Senatore observed an equipment violation and stopped a Dodge pickup truck at the 21800 block of Three Notch Road in Lexington Park. During the traffic stop, Deputy Senatore immediately observed a black handgun with an extended magazine stuffed between the passenger seat and center console, within reach of the passenger.
Investigation determined the firearm to be a Glock 23C, a .40-caliber regulated firearm with an extended 22-round magazine, which contained numerous live .40-caliber bullets. The extended magazine was loaded in the firearm.
Upon a search of the vehicle, another 22-round extended magazine with live bullets was located in the passenger side door panel. A Smith and Wesson Walther .22-caliber regulated firearm was located in a black bookbag on the passenger side floorboard as well as two 10-round magazines containing numerous bullets. The magazines were not loaded into the gun.
Both men were arrested and transported to the St. Mary's County Detention and Rehabilitation Center in Leonardtown. Both men posted personal bond and were released on May 31, 2023.
​
Disclaimer: In the U.S.A., all persons accused of a crime by the State are presumed to be innocent until proven guilty in a court of law. See:

https://so.md/presumed-innocence

. Additionally, all of the information provided above is solely from the perspective of the respective law enforcement agency and does not provide any direct input from the accused or persons otherwise mentioned. You can find additional information about the case by searching the Maryland Judiciary Case Search Database using the accused's name and date of birth. The database is online at

https://so.md/mdcasesearch

. Persons named who have been found innocent or not guilty of all charges in the respective case, and/or have had the case ordered expunged by the court can have their name, age, and city redacted by following the process defined at

https://so.md/expungeme

.