Sidhartha Kumar Mathur, 35, of West Friendship, Maryland, threatened to kill GOP Rep. Andy Harris and his family. His punishment? Mathur will be spending the next eight
weekends
in jail. That's 16 weekend days for threatening to kill a member of Congress. He will conveniently be done in time for Thanksgiving. Then Mathur has to stay home for six months. He must do 100 hours of community service and will be on probation for two years.
In December 2020, Rep. Harris, who represents Maryland's Eastern Shore, was one of 126 House Republicans who supported the Texas lawsuit that sought to overturn President Biden's election victory. The Supreme Court later rejected the lawsuit.
Mathur didn't approve of Harris' involvement in the lawsuit and let his congressman know.
"I know where you and your family lives. You will be ended," Mathur wrote to Harris via the congressman's website. He wrote that Harris is an "animal that needs to be tortured and skinned alive."
Two minutes after sending the message, Mathur left a voicemail at Harris' Maryland office in which he threatened to slit the congressman's throat and kill his family "if you even mess with my vote," prosecutors
stated
.
Sidhartha Kumar Mathur, 35, of West Friendship, Maryland, threatened to kill GOP Rep. Andy Harris and his family. His punishment? Mathur will be spending the next eight weekends in jail. That's...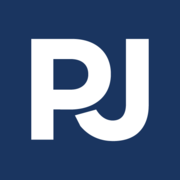 pjmedia.com