Automated News Bot
Staff member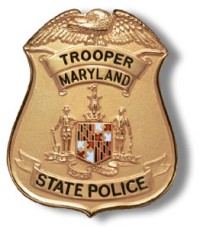 (PIKESVILLE, MD) – Maryland State Police beginning Wednesday are increasing patrols through Thanksgiving weekend as millions of Marylanders are expected to hit the highways.
State troopers from all 23 barracks will focus on impaired, aggressive and distracted driving while conducting saturation patrols on roads with high DUI incidents. Enforcement is bolstered by funds from the Maryland Department of Transportation Motor Vehicle Administration's Highway Safety Office.
The State Police Impaired Driving Reduction Effort (SPIDRE) team, a specialized unit of trained troopers who are focused on identifying impaired drivers, will also work this weekend. SPIDRE is funded by a grant from MDOT MVA Highway Safety Office and aims to reduce alcohol-related injuries and fatalities in Maryland.
The initiative includes partnering with allied law enforcement and other state agencies to both enforce the law and offer outreach to the community through social media and electronic billboards.
Among the planned initiatives:
Anne Arundel County: The Annapolis and Glen Burnie barracks will focus enforcement efforts on Route 50.
Baltimore County: The Golden Ring Barrack will boost patrols on interstates 695 and 83.
Cecil and Harford counties: The JFK Memorial Highway, Bel Air and North East barracks will focus efforts on Interstate 95 and major county routes.
Garrett County: Troopers at the McHenry Barrack will conduct crash reduction and DUI enforcement efforts on Route 219 and Interstate 68.
Frederick County: The Frederick Barrack will increase enforcement on major county roads including Interstate 70.
Kent and Queen Anne's counties: The Centreville Barrack will conduct aggressive enforcement operations for DUI and traffic violations on routes 301, 20 and 50.
Prince George's County: The College Park and Forestville barracks will bolster patrol on Interstate 495 and the southern parts of the county.
Washington County: The Hagerstown Barrack will conduct DUI saturation patrols on interstates 70, 68 and 81.
Wicomico County: The Salisbury Barrack will focus enforcement on routes 50 and 13.
Worcester County: The Berlin Barrack will conduct proactive DUI enforcement throughout the county, with an emphasis on West Ocean City.
Police urge motorists to plan for a safe drive by avoiding impaired, aggressive and distracted driving. Adhere to Maryland's Move Over laws, which require motorists to safely make a lane change or slow down when approaching a vehicle displaying warning signals.
From the Maryland State Police, we hope you have a safe and happy Thanksgiving.
###​
CONTACT: Office of Media Communications,
msp.media@maryland.gov
Disclaimer: In the U.S.A., all persons accused of a crime by the State are presumed to be innocent until proven guilty in a court of law. See:

https://so.md/presumed-innocence

. Additionally, all of the information provided above is solely from the perspective of the respective law enforcement agency and does not provide any direct input from the accused or persons otherwise mentioned. You can find additional information about the case by searching the Maryland Judiciary Case Search Database using the accused's name and date of birth. The database is online at

https://so.md/mdcasesearch

. Persons named who have been found innocent or not guilty of all charges in the respective case, and/or have had the case ordered expunged by the court can have their name, age, and city redacted by following the process defined at

https://so.md/expungeme

.