Automated News Bot
Staff member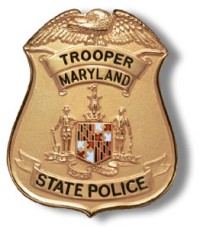 (PIKESVILLE, MD) – Maryland State Police are warning residents to be aware of a phone scam involving police impersonators that is currently active in Maryland.
Maryland State Police have received reports from multiple residents advising that callers contact them claiming to be state troopers or police officers. The reports are attempts to gain financial information or money from residents. The impersonator tells the potential victims that they need to obtain information from the caller due to a police investigation or they are asking for a donation to support law enforcement and their families.
In some instances, the impersonator will use a real name of a law enforcement officer in an attempt to gain the trust of the victim. The Maryland State Police does not call individuals and request money from anyone under any circumstances. Residents are urged to be cautious of unsolicited phone calls.
Other tips to follow include:
Never provide any personal identifying information over the phone unless you have verified the source.
Never provide any payment information over the phone unless you have verified the source.
Police will never call and request money for fines, arrest warrants, fundraisers, etc…
If you do not trust the source and want to verify, look up the unit/group/barrack they said they are from on the internet and call the listed number directly.
If you believe you have provided information to a scam, please immediately notify your financial institutions.
Those who believe they have been the victim of a scam are encouraged to contact their local police department or the Maryland State Police barrack that serves your area. If you believe you have fallen victim to any type of online crime, file a complaint at
ic3.gov
.
###
CONTACT: Office of Media Communications,
msp.media@maryland.gov
Disclaimer: In the U.S.A., all persons accused of a crime by the State are presumed to be innocent until proven guilty in a court of law. See:

https://so.md/presumed-innocence

. Additionally, all of the information provided above is solely from the perspective of the respective law enforcement agency and does not provide any direct input from the accused or persons otherwise mentioned. You can find additional information about the case by searching the Maryland Judiciary Case Search Database using the accused's name and date of birth. The database is online at

https://so.md/mdcasesearch

. Persons named who have been found innocent or not guilty of all charges in the respective case, and/or have had the case ordered expunged by the court can have their name, age, and city redacted by following the process defined at

https://so.md/expungeme

.