Netflix co-CEO Greg Peters spoke out against a European proposal to make streaming providers and other online firms pay for ISPs' network upgrades.
"Some of our ISP partners have proposed taxing entertainment companies to subsidize their network infrastructure," Peters said in a speech Tuesday at Mobile World Congress in Barcelona (transcript). The "tax would have an adverse effect, reducing investment in content—hurting the creative community, hurting the attractiveness of higher-priced broadband packages, and ultimately hurting consumers," he argued.

ISPs have been seeking payments for years, and their demands are now being evaluated by European regulators in an exploratory consultation. The European Commission last week started taking public input on the proposal to make online platforms pay for telecom companies' broadband network upgrades and expansions.
"ISPs claim that these taxes would only apply to Netflix. But this will inevitably change over time as broadcasters shift from linear to streaming," Peters said at MWC.
Sandvine data suggests that nearly half of global Internet traffic is sent by Facebook, Amazon, Google, Apple, Netflix, and Microsoft. Online video accounts for 65 percent of all traffic, and Netflix recently passed YouTube as the top video-traffic generator.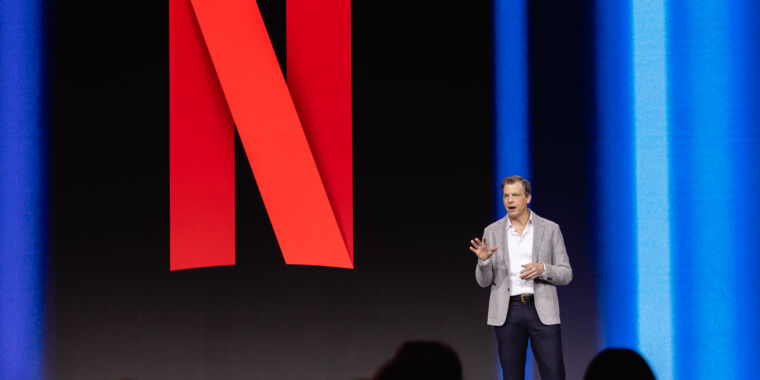 Netflix to EU: ISPs are trying to charge twice for the same infrastructure.

arstechnica.com