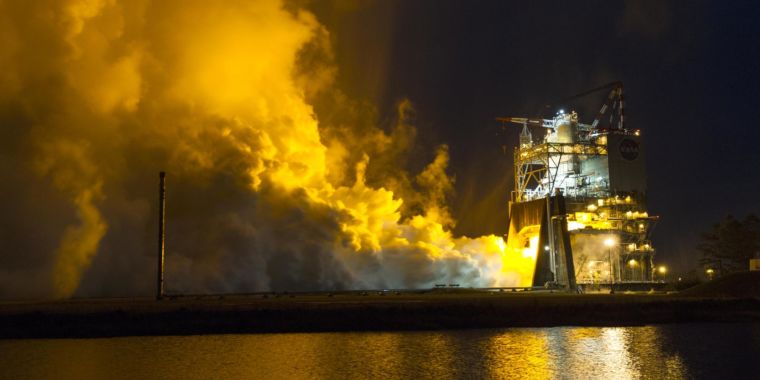 "NASA and its contracts will continue to exceed planned cost and schedule."

arstechnica.com
The report found that efforts to

refurbish

RS-25 engines, manufacture new ones, and produce solid rocket boosters for the initial Artemis missions have resulted in about

$6 billion

in

cost increases

and more than six years in schedule delays compared to NASA's original projections.

To put this into perspective, Martin is talking about the cost

increases

, not the total cost of the engines and boosters. This means that overruns for the propulsion system of the SLS rocket alone are costing the space agency about as much as it will spend on developing

two reusable lunar landers

—SpaceX's Starship and Blue Origin's Blue Moon.
The new report also takes issue with the fees awarded as part of the propulsion contracts. For example, even though Aerojet delivered only five of 16 of the refurbished RS-25 rocket engines by the end of its contract, it was rated "very good" by the space agency for this subpar work.