A new U.K. study from Hull York Medical School sampled human lung tissue samples and found thirty-nine kinds of microplastics in 11 of the 13 lung tissue samples of patients scheduled for surgery. That's 85% of the patients. How could this have happened? It's an enigma.
The most commonly found microplastic was polypropylene (23%). The researchers were surprised. They did not mention face masks. But coincidentally, the most common microplastic used in covid face masks is polypropylene.
Tissue from male donors contained nearly six times the microplastics as did tissue from female donors, and some particles were as large as 1.4 millimeters. Gross.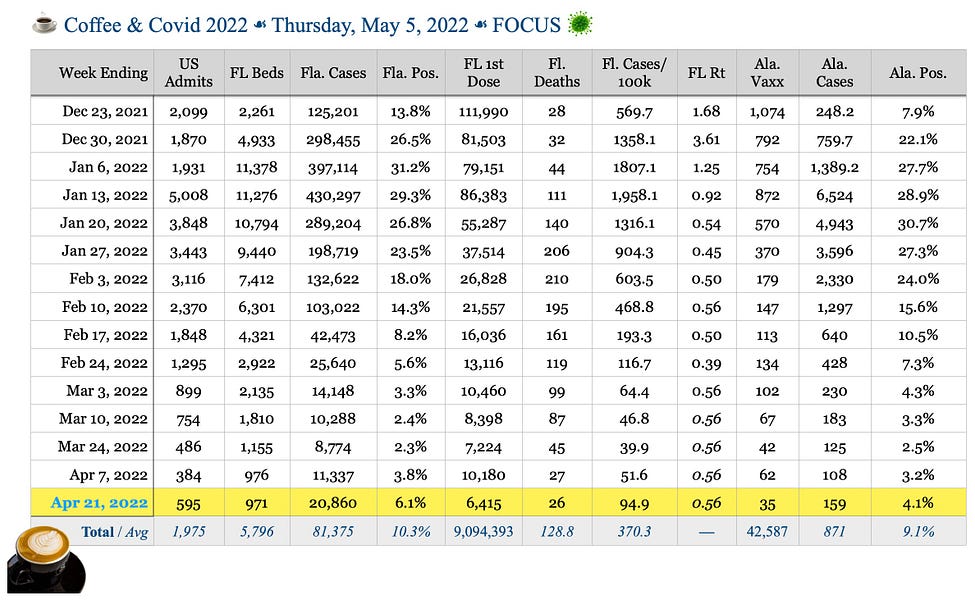 We need to focus; a new study finds microplastics in lungs for some reason; another DC super-spreader; Uber ends mask mandates; censorship metastasizes; an op-ed against hesitant evangelicals; more...
www.coffeeandcovid.com
well would have thought wearing masks 8 - 10 hrs a day 5 days a week.