Board Mommy
PREMO Member
Patron
....except, you know, actual Nazis....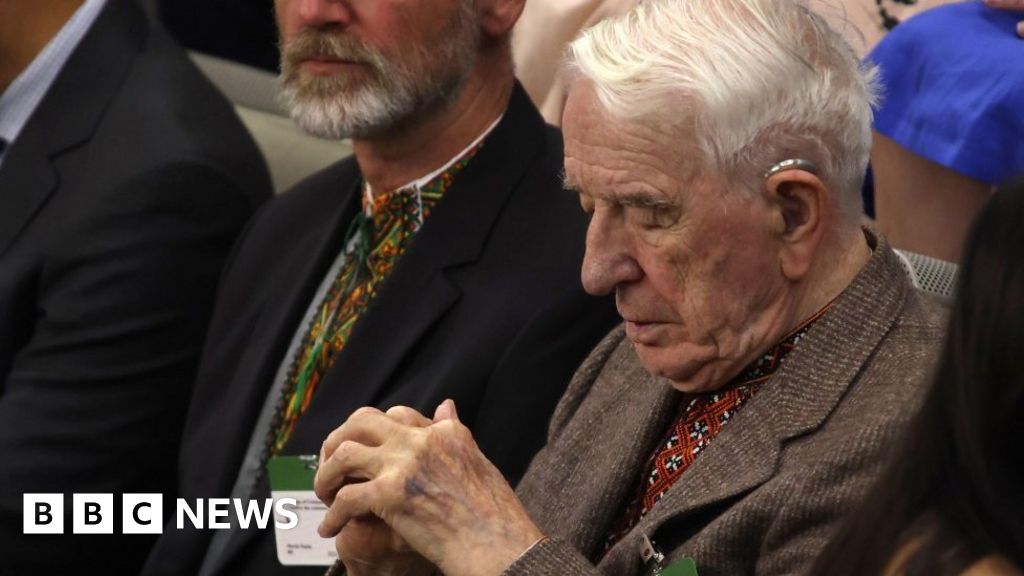 A man who fought for the Waffen-SS was applauded in parliament during a visit by Ukraine's leader.
Um, FYI, the guy isn't "Nazi-linked" - he's an actual Nazi. Like, a real one. Member of the Nazi Party and fought for the Nazis in WWII. A "wanted in Poland for war crimes" Nazi.
Canada has become embroiled in an escalating political controversy after members of its House of Commons were encouraged to join in a standing ovation for an individual who fought in Ukraine with a Nazi military unit accused of war crimes during the second world war.

The ovation took place shortly after Ukraine's president, Volodymyr Zelenskiy, delivered an address to the parliament on Friday, when the assembly's speaker, Anthony Rota, called lawmakers' attention to 98-year-old Yaroslav Hunka, whom he described as a "war hero" who fought for the First Ukrainian Division.
Joe Biden is buddying up to Nazi sympathizer Zelenskiy and giving him all our money. Let me repeat that: BILLIONS of our tax dollars are going to a man who calls Nazis "war heroes" courtesy of Joe Biden and the Democrats.
And I have to believe Zelenskiy is laughing his ass off - "Thanks for the billions, suckers." There probably isn't even a war and that money is going right in the oligarch's pocket, skimming of 10% for the big guy of course.