Broadway, Virginia, had a recycling program for 22 years, but recently suspended it after Waste Management told the town prices would increase by 63%, and then stopped offering recycling pickup as a service. "It almost feels illegal, to throw plastic bottles away," the town manager, Kyle O'Brien, told me.
Without a market for mixed paper, bales of the stuff started to pile up in Blaine County, Idaho; the county eventually stopped collecting it and took the 35 bales it had hoped to recycle to a landfill.The town of Fort Edward, in New York,
suspended
its recycling program in July, and admitted it had actually been taking recycling to an incinerator for months. Determined to hold out until the market turns around, the nonprofit Keep Northern Illinois Beautiful has collected 400,000 tons of plastic. But for now, it is piling the bales behind the facility where it collects plastic.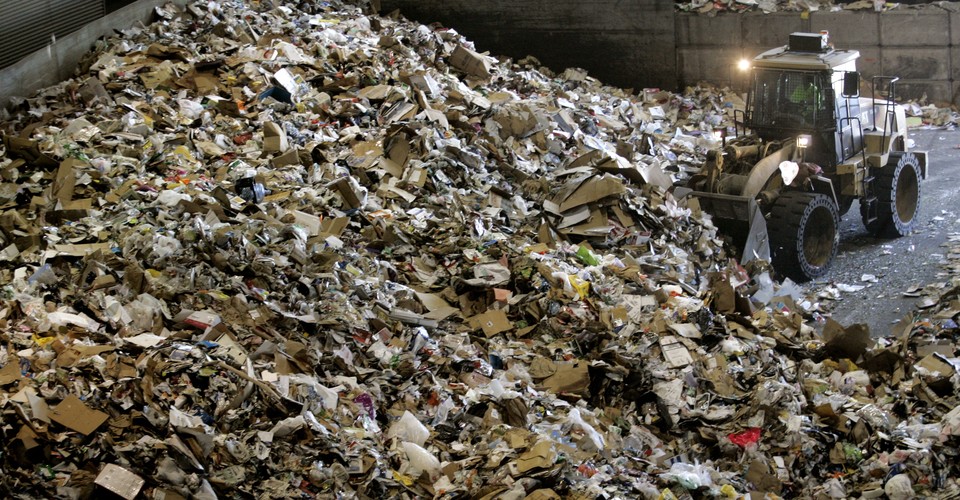 Americans are consuming more and more stuff. Now that other countries won't take our papers and plastics, they're ending up in the trash.
www.theatlantic.com