Up. Identified. Lase. Fire. On the way.
PREMO Member
Fair warning: probably TL;DR
Came upon an interesting post from Arnold Kling:
April L. Bleske-Rechek writes, Mayviewed a random sample of poster abstracts that had been accepted for presentation at an annual convention of the premier professional organization in psychology, ...
Which is a quick synopsis of this (a really, really good post):
In July 2019, Christopher Ferguson published an article in Quillette on the replication crisis in psychology. As an academic psychologist, I appreciated his clear and concise discussion of some of the difficult issues facing psychology's growth as a science, including publication bias and the...
quillette.com
Caused to me snip what Kling did and a few other things:
I believe a related, but perhaps less-recognized, illness plagues psychology and related disciplines (including the health sciences, family studies, sociology, and education). That illness is the conflation of correlation with causation, and the latest research suggests that scientists, and not lay people and the media, are the underlying culprits.
Kling snipped this part:
We reviewed a random sample of poster abstracts that had been accepted for presentation at an annual convention of the premier professional organization in psychology, the Association for Psychological Science. We were disappointed to find that over half of the abstracts that included cause and effect language did so without warrant (i.e., the research was correlational). Of course, poster presentations are held to a less rigorous standard than are formal talks or published journal articles, so in a follow-up study, we reviewed 660 articles from 11 different well-known journals in the discipline. Our findings replicated: over half of the articles with cause and effect language described studies that were actually correlational; in other words, the causal language was not warranted.
From the end:
Regardless, it is up to psychological scientists to hold one another—and themselves—to a higher standard of (1) recognizing a causal statement when they see it, and (2) identifying whether or not the three criteria have been met for making that causal statement. In the scientific pursuit of truth, psychology must do better.
This should be concerning; that science (in this case, psychology) often isn't very science-y. So, problem #1.
What also should be concerning is research for political purposes. Take this study, for example:
It's a study whose sole purpose is to push for better mental health care and awareness for "gender minority" (GM; i.e., transgender, etc.) college students. The study found empirical data that GM students suffer from mental health challenges (depression, anxiety, suicide ideation, etc.) at a much higher rate than non-GM students. I, for one, am not surprised. Makes sense. And frankly, shouldn't require massive research to "know." But support in the sense of policies, grants, etc. require fact-based, empirical data. Again, no problem. Absolutely makes sense.*
But that is the problem (Problem #2). The entire purpose of the study was to gain political/financial support for the students' current GM state and not in the interests of the students' overall health. In other words, there was zero interest in ascertaining
why
GM students had these mental health challenges; as in, do these students have gender issues because other mental health problems drive gender identity issues or the fact that they have gender identity issues (because they don't fit into "cis-society" easily) the reason for the depression, anxiety. etc.? Wouldn't that be important? If we found that GM students were GM as a result of the depression, anxiety, etc., wouldn't it be smarter to treat that instead of just simply affirming the students' GM status?
We know the study had only one goal because of several statements buried in the "limitations" section:
Second, the cross-sectional data cannot account for changes in mental health over time, and this study cannot infer causes of GM disparities.
And:
Third, campuses elected to participate in the HMS; though the institutional sample is large and diverse, it is not random. Survey weights do not account for probability of school selection.
And:
Fifth, the response rate was 24%; this is typical for online surveys, but it clearly raises the potential of nonresponse bias. The researchers applied nonresponse weights along known characteristics of the full population, but there may be differences between responders and nonresponders on unobserved characteristics. One question is whether students with mental health concerns may be more or less likely to respond. To address this, the HMS team previously conducted a follow-up survey sent to roughly 500 randomly selected initial nonresponders; 55% responded and results showed, relative to the main sample, lower rates of depression, suggesting potential overestimations of the prevalence of mental health problems.
"Underline" emphasis mine.
So, a study to serve a political end rather than a study to make sense of a "problem." Rather like the slight of hand we see in many climate change studies.
Finally, to see how corrosive this all is to both science and politics, we have the the politicization of research (Problem #3):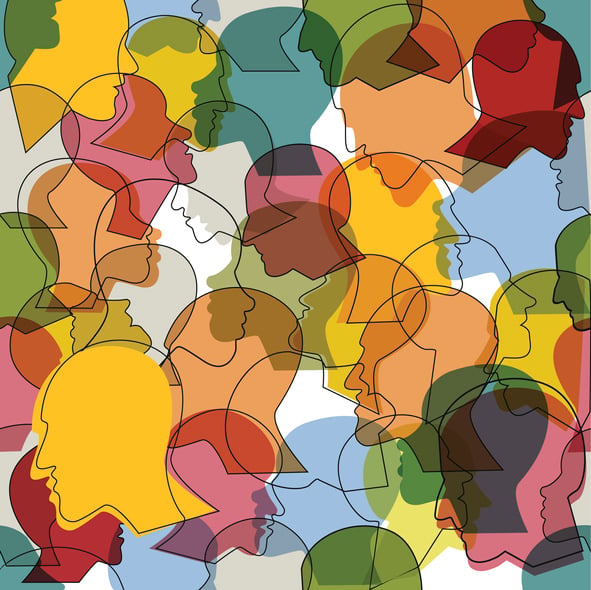 Gender-nonconforming students are four times more likely than peers to report mental health issues such as depression and suicide, according to a new study that calls for more campus supports.
www.insidehighered.com
Here we have a pro-"diversity" organization cherry-picking the study to write an article in support of its goals. Egregiously, the writer doesn't use an actual quote from the study's "boss," the author chooses to paraphrase her. This is, I think, misleading. It could very well be true, but why not let the "boss" speak for herself?:
The study was published Friday in the American Journal of Preventive Medicine. Its lead author, Sarah Ketchen Lipson, an assistant professor of health law, policy and management at Boston University, said while mental health professionals and LGBTQ advocates are aware that gender-minority students are much more likely to grapple with mental health issues, the general public is not.

Lipson said that she hopes the scale of the study causes college administrators to pay attention to these vast mental health disparities.
And to make matters worse the article's writer quotes only one "expert" on this issue. Guess which side of the issue the "expert" is on....
College officials need to require training for professors and staff members around gender minorities, similar to how many institutions teach their faculty members about sexual harassment, said Genny Beemyn, director of the Stonewall Center at the University of Massachusetts Amherst and coordinator of the LGBTQ advocacy group Campus Pride's Trans Policy Clearinghouse.

Beemyn called for more funding for mental health initiatives that would help trans students.
Help how? I'm guessing you can figure that one out, as well.
So what's the point of this long (and certainly, boring) post? Bottom line, do the research to see if what you're being fed passes the "smell test." Demand good research. If we don't, we don't get science, we get Lysenkoism. And that's not a good thing.
*I didn't pick this study because I have a bone to pick about the focus of the study. I don't. For the record, I come down on the side that says "gender identity" issues are real; not faked. But.... I also think (and there is
good
science to support this) that a sizable percentage of mental health issues related to gender identity are a result of the willfully making the causation mistake mentioned at the start. By this I mean that mental health issues related to gender identity are often the "result of" rather than the "cause of" other mental health issues. Or the "confound" issue also mentioned (e.g., the result of adolescent confusion, or any number of any number of things/confounds). Shouldn't we then be working all sides of the issue rather than the one that has support for ideological reasons? Shouldn't "good science" be the search for truth even if it results in an "inconvenient truth" for some?
(One reason why, though I don't always agree with him on specifics and on some of the big things, I make Scott Adams' blog daily required reading/listening.)
--- End of line (MCP)
Last edited: