Administrator
Staff member
Brought to you by Ralph Dawson, Equity Resources, Inc.
There are many steps to the home buying process and sometimes it can be confusing, stressful, and intimidating. The step-by-step process below will help reduce that stress and frustration, and provide you a more positive home buying experience.
Click below for detailed information, including informative videos:
http://callequity.net/buy-a-home/
I'd love to talk to you, call me at 301.437.5534, or if you are interested,
please apply on my webpage
.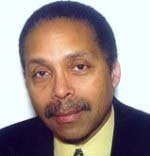 Ralph Dawson, NMLS 226892 - Equity Resources, Inc
https://www.callequitymortgages.com/ralph-dawson
4821 Saint Leonard Road
Suite 101B
Saint Leonard, MD 20385
301.437.5534
rdawson@callequity.net