This past week, Texas State Historical Association chief historian Walter Buenger made two controversial assertions regarding the Alamo in a story published by
USA Today
.
"It became in some ways a sort of symbol of Anglo-Saxon preeminence," he said. "The Alamo became this symbol of what it meant to be white."
The Alamo had nothing to do with the Confederacy or the Civil War, which occurred 25 years after the famous Texas battle. None of its defenders can be held responsible for its misuse by anyone, including 20th century filmmakers or 21st century historians. Buenger's attempt to connect the Alamo to misuses long after the battle is misguided at best, and unfair. But what about his factual claims: that it was strategically unimportant at the time, and that it was only recognized as important in the context of a racial backlash?
Let's take the first claim, that the battle itself was "tactically insignificant." I reached out to Texas historian Dr. Stephen Hardin. Hardin is
professor of history at McMurray State University
and is widely regarded as one of the preeminent Texas historians. He has authored numerous books on Texas history including
Texian Illiad
, which chronicles the Texas Revolution. Hardin wrote the TSHA's Handbook of Texas
entry
about the Battle of the Alamo.
Hardin referred me to an
article
he wrote, titled "Lines in the Sand, Lines on the Soul: Myths, Fallacies, and Canards That Obscure the Battle of the Alamo." In that article, which first appeared
Texan Identities: Moving Beyond Myth, Memory and Fallacy in Texas History
(2016, University of North Texas Press), Hardin tackles the assertion that the Battle of the Alamo was not significant in military terms. Hardin calls this claim a "myth."
This past week, Texas State Historical Association chief historian Walter Buenger made two controversial assertions regarding the Alamo in a story published by USA Today....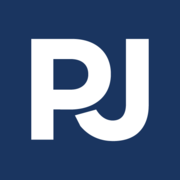 pjmedia.com