Administrator
Staff member
Brought to you by
Beltway Truck and Tire
!
Nothing ruins a road trip like dingy rest stop that makes everyone itch for a shower. Inversely, could a great rest stop save a road trip? These are 10 of the best rest stops and truck stops that can be found in the U.S, as compiled by Mental Floss.
Read more at
http://mentalfloss.com/article/59844/10-best-rest-stops-us
Brought to you by Beltway Truck and Tire
Established 1996
At Beltway Truck and Tire We Keep You Moving!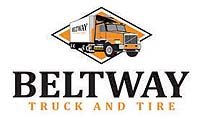 11745 Pika Drive Waldorf, Maryland 20602
24hr Roadside Assistance: 240-299-0258
Phone: 301-870-5115