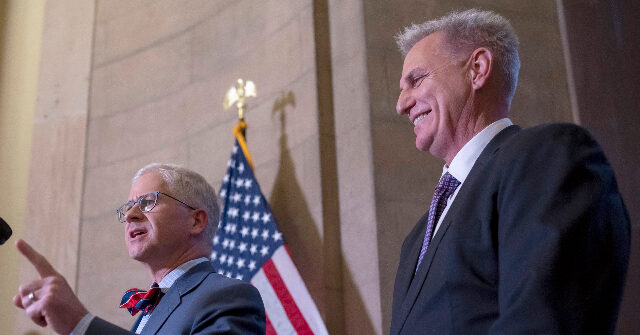 House Republicans took revenge on their Democrat colleagues for voting to oust Rep. Kevin McCarthy (R-CA) as speaker of the house.
www.breitbart.com
McCarthy took Nancy Pelosi's word to back him up?
No wonder he isn't Speaker any longer. He is too stupid to be Speaker if he took Pelosi's word for anything.