Administrator
Staff member
Brought to you by
Beltway Truck and Tire
!
Part I – East Coast Edition
In Part I of the Ultimate RV Road Trip On A Budget, we'll lay out a great East Coast trip which you can take along I-95 North. We'll start in Florida and end in Boston, but you can pick this route up anywhere along 95, and you can go either direction. Along the way, we'll show you some of the top attractions near each stop. We'll keep the expensive entertainment to a minimum and show as many off-the-beaten track options as we can.
Read more at
https://mobilehomepartsstore.com/latestnews/rv-road-trip-on-a-budget-part-i-east-coast-edition/
Brought to you by Beltway Truck and Tire
Established 1996
At Beltway Truck and Tire We Keep You Moving!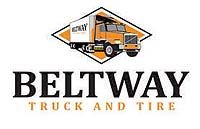 11745 Pika Drive Waldorf, Maryland 20602
24hr Roadside Assistance: 240-299-0258
Phone: 301-870-5115