ULTRA-F###ING-MAGA!
PREMO Member
Progressive Western women converting to Islam, sharing reasons on social media since 10/7 Hamas attack
Activist Ayaan Hirsi Ali tells Dana Perino young people are 'completely confused' about their identity
A growing number of young, progressive Western women are converting to Islam, citing the Israel-Hamas war as motivation for the conversion – and they're documenting their journey on social media.
Hoover Institution research fellow Ayaan Hirsi Ali issued a warning on the new trend during "America's Newsroom," arguing young women are "throwing away" their freedom with the decision.
"You are converting to throwing away your freedoms as a woman," Ali told Dana Perino on Monday. "Islamic scripture, Islamic law, Sharia law and Islamic practice is crystal clear about the position of women, and it's inferior to men. Your testimony is half that of a man. Your husband can beat you. You have absolutely no freedom."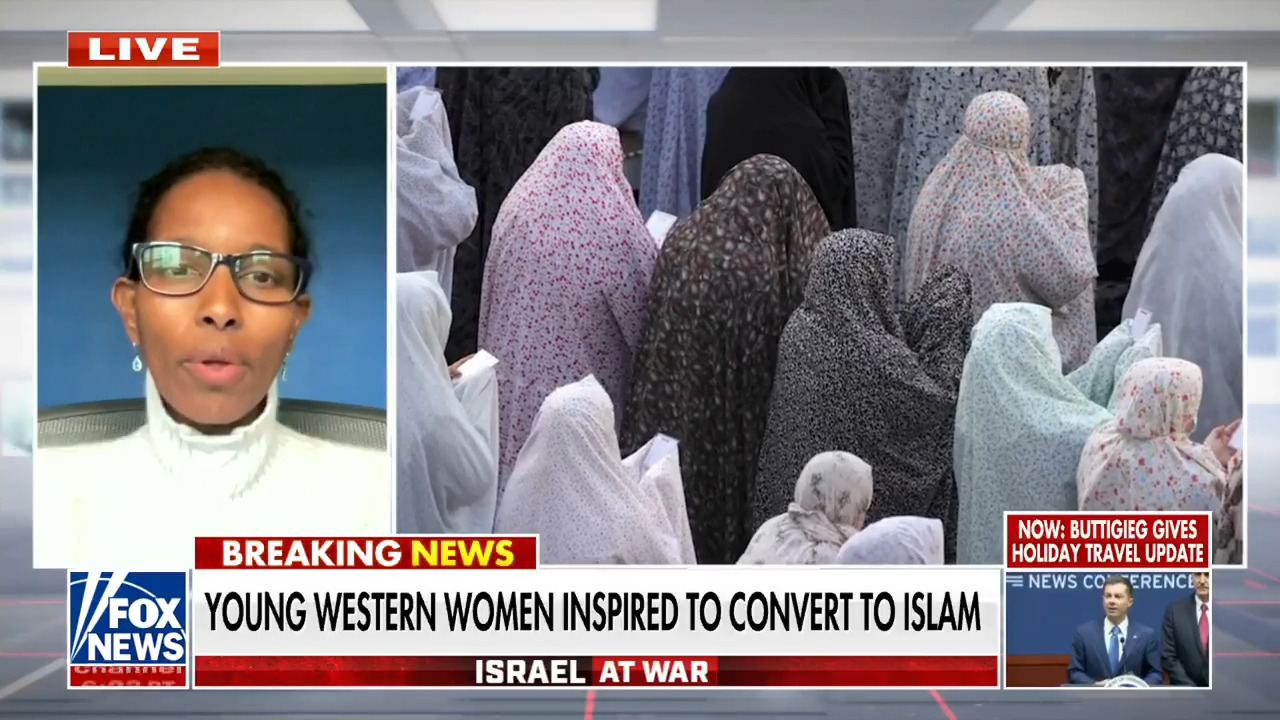 Left-leaning Western women are turning to Islam in wake of the Israel-Hamas war, but one expert warned the trend is more indicative of a 'moral dislocation' in the younger generation
www.foxnews.com