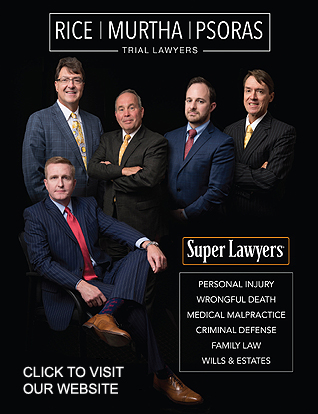 With over 120 years of experience, their team of lawyers and experienced legal support professionals work to help you in a time of legal need.
​
Motorists in St. Mary's County are reminded to adhere to Maryland state traffic laws which prohibit the blocking of intersections or skirting around traffic signals.
Sec. 21-1003 of Maryland Vehicle Law states that "a person may not stop, stand, or park a vehicle in an intersection." In other words, vehicles may not be stopped in an intersection, blocking the right of way for other drivers.
The fine for blocking an intersection is $70.
Furthermore, motorists are not permitted to navigate around signalized intersections to avoid stopping. Sec. 21-201 states "the driver of a vehicle approaching an intersection controlled by a traffic control device may not drive across private property or leave the roadway for the purpose of avoiding the instructions of a traffic control device."
Leaving the highway to use a side street, or a parking lot to circumvent a traffic signal is illegal.
The fine for avoiding traffic signals at an intersection is $90 and 1 point assessed on a driver's license or $130 and 3 points on a license if contributing to an accident.
St. Mary's County Sheriff Tim Cameron asks that drivers on local roadways to obey traffic laws and utilize patience on their daily commutes to avoid collisions and unsafe driving behaviors.
Disclaimer: In the U.S.A., all persons accused of a crime by the State are presumed to be innocent until proven guilty in a court of law. See:

https://so.md/presumed-innocence

. Additionally, all of the information provided above is solely from the perspective of the respective law enforcement agency and does not provide any direct input from the accused or persons otherwise mentioned. You can find additional information about the case by searching the Maryland Judiciary Case Search Database using the accused's name and date of birth. The database is online at

https://so.md/mdcasesearch

. Persons named who have been found innocent or not guilty of all charges in the respective case, and/or have had the case ordered expunged by the court can have their name, age, and city redacted by following the process defined at

https://so.md/expungeme

.