Democrats have been warning that if Barrett gets on the Court, she will lead the justices to immediately alter the Constitution in a direction that suits conservative activist interests. Yet conservatives support her not because she will enshrine their views into law but because she will help restore the Founders' vision of the way the Constitution works.
The Founders did not intend for the Supreme Court to invent new rights that were not explicitly laid out in the Constitution. In fact, the Founders laid out a process to amend the Constitution, and they made it difficult to ensure that changes to the underlying rules of the game had to secure a super-majority of support.
Time and time again, activist justices circumvented the amendment process and circumvented the legislative process to make sweeping changes to American law.
Triggered Democrats like AOC resorted to a Court-packing tantrum over the confirmation of originalist Amy Coney Barrett.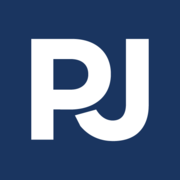 pjmedia.com